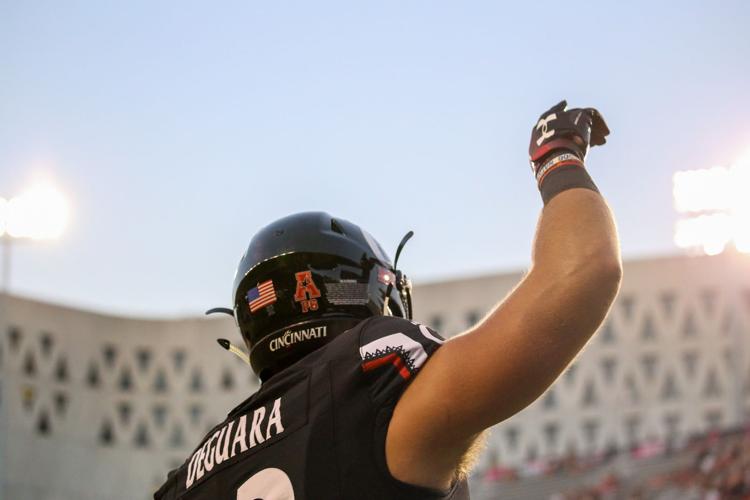 Former University of Cincinnati tight end and current Green Bay Packer rookie Josiah Deguara suffered a torn ACL in Monday night's game against the Atlanta Falcons, ending his season. 
During a punt in the fourth quarter, the injury occurred while he was blocking the Falcon's return unit.
A third-round pick in the 2020 NFL draft, Deguara saw significant playing time in the Packers' first game of the season against the Minnesota Vikings. The rookie was on the field for 24 snaps and caught his first career pass from former MVP and Super Bowl Champion, Aaron Rodgers. 
Before the week four game versus the Falcons, Deguara missed the Packers' last two games due to an ankle injury but returned on limited action Monday night. 
Packers Head Coach Matt Lafleur has been impressed with Deguara's play so far this season. "I hurt for Josiah," Lafleur told ESPN. "I love what he's all about—the mentality he brings, and he's certainly somebody we were really excited about."
"It's been a little bit of a roller coaster because in terms of I thought he had a great game vs. Minnesota in Week 1, and then he goes out with an ankle injury," LaFleur continued. "It's been tough. But we expect him to bounce back from it and, you know, we still think he has a really bright future in this league."
A Bearcat from 2015-19, Deguara started 13 games in 2018 and 2019, tallying 12 total touchdowns and 1117 receiving yards in his career at UC. He was named all-American Athletic Conference first team in 2019.