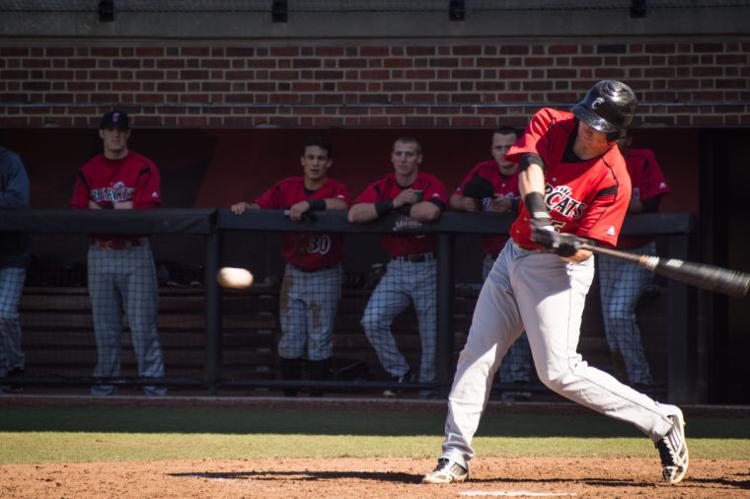 University of Cincinnati baseball alumnus and current Chicago Cub Ian Happ has started his season with a bang, hitting a .299 batting average while slugging six home runs in 25 games. His start has helped propel his Cubs to a 16-9 record, the best in the National League Central.
The Pittsburgh native has been the Cubs most productive hitter, leading the team in batting average, hits, runs batted in, on-base percentage and slugging percentage.   
"[I'm] really just focusing on having good at-bats," Happ told the Chicago Sun Times, "That's my goal day in and day out, is putting together really quality at-bats."
After spending most of 2019 in the minor leagues, the 26-year-old ended the season on a hot streak in the majors, putting together a successful September. He batted .311 and drove in 17 runs over the course of the month and was named National League Player of the Week by MLB in the last week of the season. In that week, he slammed four home runs and totaled 10 runs batted in just six games. 
"I think [Happ] absolutely took advantage of his time down [in the minors]," Cubs General Manager Theo Epstein told NBC Sports Chicago, "And [he] is in a different and better phase in his career now because of what he went through."
Happ has built on his strong end to the 2019 season, much to the delight of Cubs Manager David Ross. 
"Right now, it's hard to take Ian Happ out of the lineup," said Ross to MLB.com. "This guy's swinging the bat really well."
Going into the 2020 season, Ross thought that Happ was primed for a breakout campaign. 
"Him playing well has kind of solidified my thoughts this offseason," Ross said. "We knew he had that production in him, and he had the capability of doing that. But just going out and doing it was what we needed to see, and he's proven that so far this year."
Hitting ninth in the Cubs batting order on opening day, Happ has worked his way up in the lineup as he has continued to succeed. Ross has recently been penciling him into the leadoff spot. 
"Ian, wherever I put him, it doesn't matter," Ross said. "I think he's as locked in with what he's trying to do at the plate and who he is than I've seen him." 
Happ has excelled in his six games as the leadoff hitter, knocking three home runs while sporting a .857 slugging percentage since the move up the lineup.
Happ had an illustrious career at UC which led to the Cubs selecting with the ninth overall pick in the 2015 MLB Draft. His time at UC spanned from 2012-2015. During that time, he was twice named first team all AAC and won the AAC player of the year award in 2015. That same year, he was also a semifinalist for the Golden Spikes Award, which goes to college baseball's best player every year.