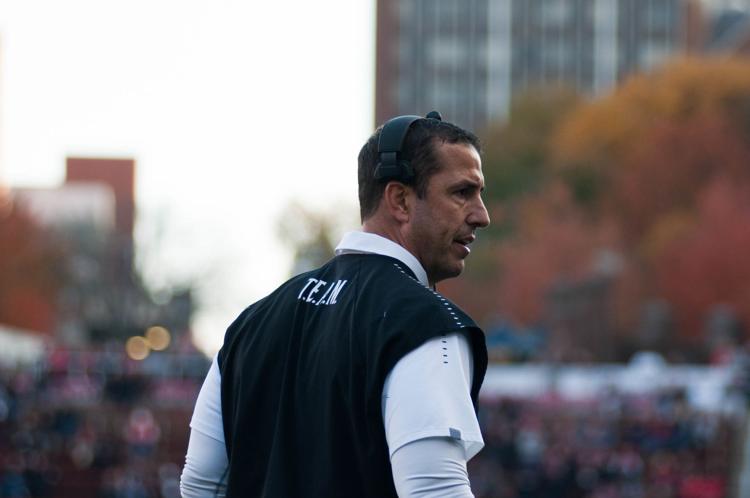 The University of Cincinnati football team is riding a nine-game winning streak and clinched the American Athletic Conference (AAC) East title with a 15-13 win over Temple University last Saturday.
It was another game that went down to the very end, which has become a routine for the Bearcats, as they continue to win in the final minutes or even seconds to keep hopes alive for a New Year's Six Bowl bid. 
UC has won four conference games by three points or less. The only dominating conference win was against the University of Connecticut, who hasn't won an AAC conference game since October 2017.
"We've got to make sure we recognize the strength of this conference." Fickell said after the win against Temple. "We're 10-1 and some people might say, 'Well, they just keep squeaking by.' I know that. But this conference is really good… For these guys to do what they've done in the midst of a conference that's a lot better than people probably give credit for is why I'm so proud. I told these guys I don't know if I've been through a season where there's been so much adversity."
But just how strong is the AAC this year?
The conference is much improved from a year ago based on records, as six of the twelve teams are over .500 in conference play. Seven teams finished .500 or better last season, but what makes 2019 stronger is how schools are better than their records show. The University of Central Florida (UCF) has lost two conference games this season after going undefeated the past two years. Tulsa (1-6 AAC) beat UCF (5-2), University of South Florida (2-5) beat Navy (6-1) and Temple (4-3) beat Memphis (6-1).
Memphis (No. 18), UC (No. 19) and Southern Methodist University (No. 25) are all ranked in the college football playoff rankings. The AAC had four teams ranked Nov. 5, but Navy lost to USF.
The Bearcats have been able to stay alive despite multiple season-ending injuries and the recent struggles of redshirt sophomore quarterback Desmond Ridder. Ridder suffered a shoulder injury in last week's win against South Florida and finished with 78 passing yards. 
Ridder started against the Temple, but completed just 9-of-25 passes for 62. It could be the shoulder injury lingering, but UC is also facing the top passing defenses in the conference. The AAC has five teams in the top 50 nationally for total passing yards allowed.
"People ask, 'How do you have resiliency?' I say, 'If you don't go through hard times, it's really tough to have resiliency,'" Fickell said. "… [You have to have] tough times that give you the opportunity to pull out games like this or even last week. It just doesn't happen by chance."