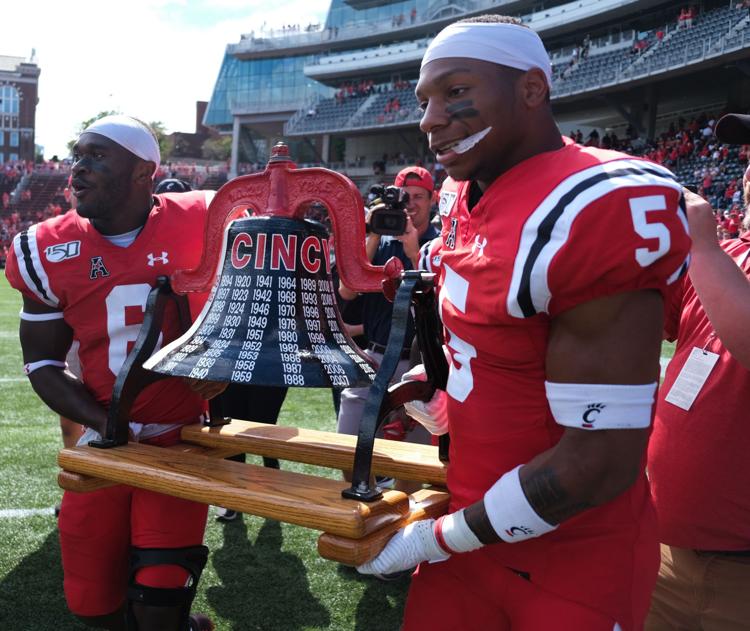 The American Athletic Conference (AAC) plans to stay on track for fall football despite the coronavirus pandemic, while larger conferences across the nation have made the decision to postpone fall sports. 
The Big-10 and Pacific-12, two of the Power Five conferences, both announced on Tuesday that they will be suspending their football season until spring. 
Players and coaching staff of universities within those conferences have been voicing their opinion to play on.
As for the AAC, they remain to stay on schedule for the fall season. Furthermore, commissioner Mike Aresco asserted his beliefs that the AAC conference should be part of, if not at least in the loop, of the other Power Five universities.
"I'm especially sensitive because our conference is so much like them that I've always felt we should be in that room," Aresco told The Dallas Morning News.
"Right now, we're not of a mind to stop, to not move forward," Aresco said. "We think we can move forward, one step at a time. We think it's early August, we think the trends are moving in the right decision."
This past Saturday, the Mid-American Conference was the first to postpone sports activities until spring. 
In turn, they lost two more opponents, Western Michigan University and Miami (OH) University. This will be the first time since 1944 that the Victory Bell game will not be played, with the University of Cincinnati (UC) currently on a 14-game winning streak in the series. 
UC seems to be on the same page as commissioner Aresco, with head coach Luke Fickell working to make sure the Bearcats take the field this fall. 
Fickell confirmed his discussion with Athletic Director John Cunningham on replacing the games lost so far this season in an article by the Cincinnati Enquirer. 
"Obviously, when the MAC dropped, Mr. Cunningham and I had kind of talked," Fickell said. "Yeah, we would love to try to find, if we're rolling, some other games,"
Fickell went on to say how he fears a spring postponement can ultimately result in a waste of a year for his athletes.
"If it doesn't happen and it doesn't get done, I think it becomes a wash," Fickell said. "To truly play some semblance of a schedule for us [come spring], I think it'd be really difficult."
So far, UC is still set to begin their originally scheduled season with the opener against Austin Peay University on Sept. 3 at Nippert Stadium.