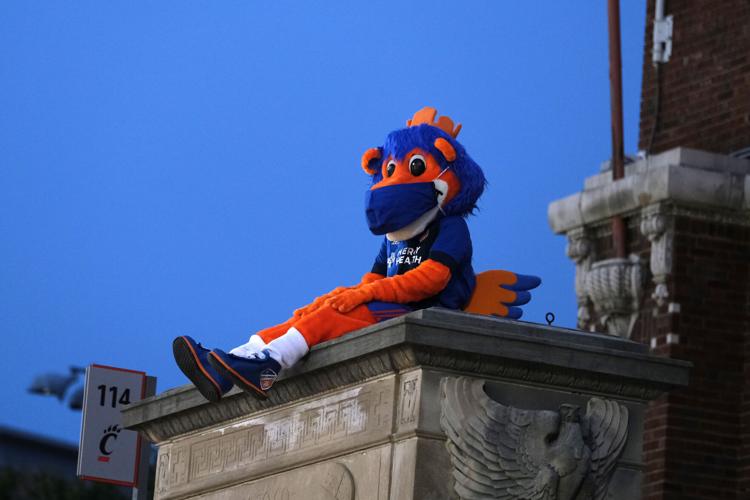 FC Cincinnati (FCC) starting defender and fan-favorite Nick Hagglund revealed on Instagram Saturday afternoon that he's been diagnosed with COVID-19.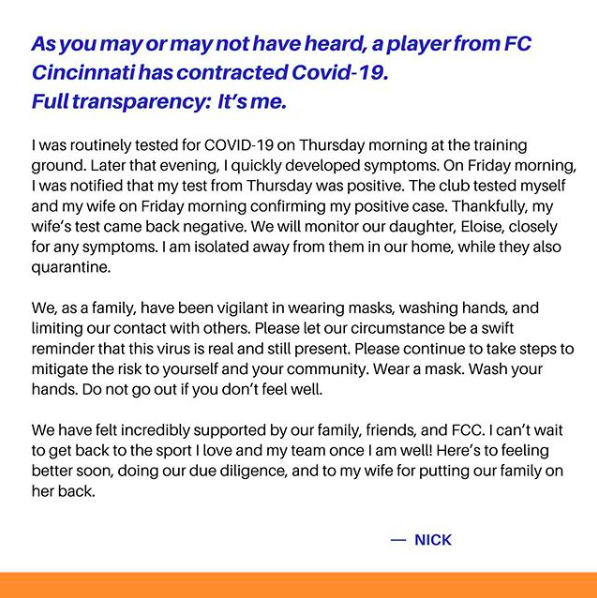 Hagglund states that he is being quarantined in his home away from his family, who have tested negative so far, and urges everyone to keep up with COVID protocols amid the pandemic.
An official statement from the club regarding Hagglund's diagnosis has yet to be released. However, they released a statement after confirming they had a positive result days ago saying, "All other players and members of the club have returned negative test results and do not have symptoms."
Hagglund will only be able to return to the pitch once he has tested negative for COVID-19 twice within a span of 24 hours. In the meantime, he is separated from training and the rest of the team.
FCC's game later tonight against New York City FC will commence as scheduled, at 7:00 p.m. in the Red Bull Arena.