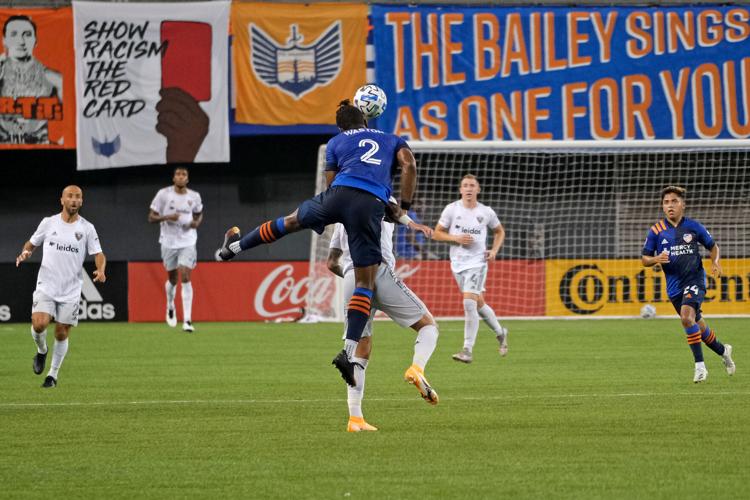 After another disappointing season in the MLS, FC Cincinnati (FCC) appears to be going into full rebuild before moving into the West End Stadium for the 2021 season – declining the contract options of 12 players.
"Making end-of-year roster decisions is always an important step to take as we continue the process of building a roster that fits our playing philosophy," said General Manager Gerard Nijkamp in a news release. "There are always difficult decisions to be made, and oftentimes, a mutual parting of ways between a player and a club proves to be the best decision for both parties."
The twelve are Siem de Jong, Greg Garza, Joseph Claude-Gyau, Rashawn Dally, Bobby Edwards, Hassan Ndam, Mathieu Deplagne, Rey Ortiz, Tommy McCabe, Caleb Stanko, Jimmy McLaughlin and Kendall Waston.
While there are several notable names on the list, long-time fans see their longest-tenured player, McLaughlin, amid the cuts. McClaughlin has been with the club since its inception in the USL in 2016.
Once a regular starter in the USL, McLaughlin hasn't gotten nearly the amount of shine-time since the club joined Major League Soccer. Although partly due to injuries, it seems like the club has moved on from McLaughlin without truly testing his effectiveness in the MLS setting.
Worth a mention is former captain and center back Kendall Waston, who has been a regular staple of the FCC defense since becoming an MLS team.
Among one of Waston's most famous moments in the Cincinnati shirt was scoring the first MLS goal in Nippert Stadium – a header against the Portland Timbers on March 17, 2019 - turned out to be his lone goal with the club.
On top of the declined options, four players are on expiring contracts, including goalkeepers Spencer Richey and Przemyslaw Tytoń and defenders Andrew Gutman and fan-favorite Nick Hagglund.
However, Cincinnati is reported to be in negotiations with Hagglund, Gutman, Tytoń, Stanko and Gyau – restructuring contracts ahead of the 2021 season.
Amid the players returning in 2021 is striker Jurgen Locadia, who had his loan from premier league side Brighton Hove & Albion extended a year back in June. Locadia had quite a disappointing debut season with FCC after showing initial promise.
Locadia scored only two goals this season across 14 starts and 49 total shots. One of his most notable misses was an easy tap-in for the lead in the 87th minute against the Portland Timbers in the MLS Is Back Tournament – putting an end to what was then a cinderella story. Portland went on to not only win the game, but the whole tournament.
As time progresses, fans and pundits alike will be eager to see what kind of team FCC can put together ahead of their third MLS season after finishing towards the bottom of the Eastern Conference table in both 2019 and 2020.