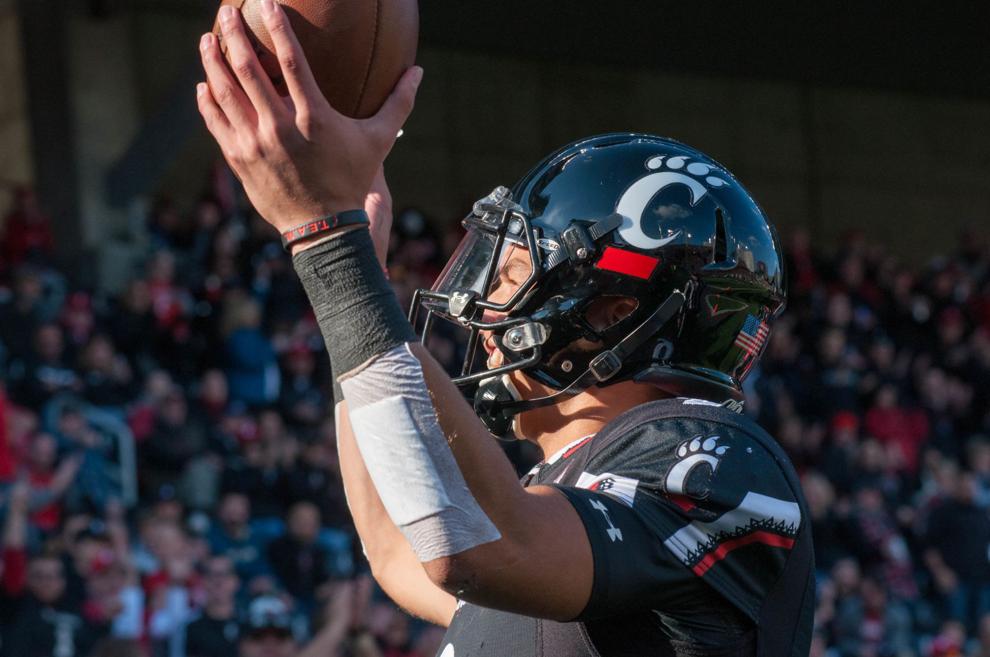 University of Cincinnati (UC) quarterback Desmond Ridder debuted his final season as a Bearcat Saturday afternoon, playing hard for his last Victory Bell game. The Bearcats secured their 21st home win a row this year.
Prior to Saturday's game, the last time Ridder took the field was in the 2021 Chick-fil-A Peach Bowl against the University of Georgia, who is currently No. 2 overall. During that game, Ridder threw a 64.9 percent completion percentage. Saturday, however, he recorded 80 percent, completing 20 of 25 passes. 
Ridder has only thrown over an 80 percent completion rate three times before, all of which happened in different seasons. He was named to the American Athletic Conference's week one honor roll following his performance.
Following the game, Ridder said the pace at which he was able to succeed from the first snap was slow. "That just comes from a lot of preparation," he said.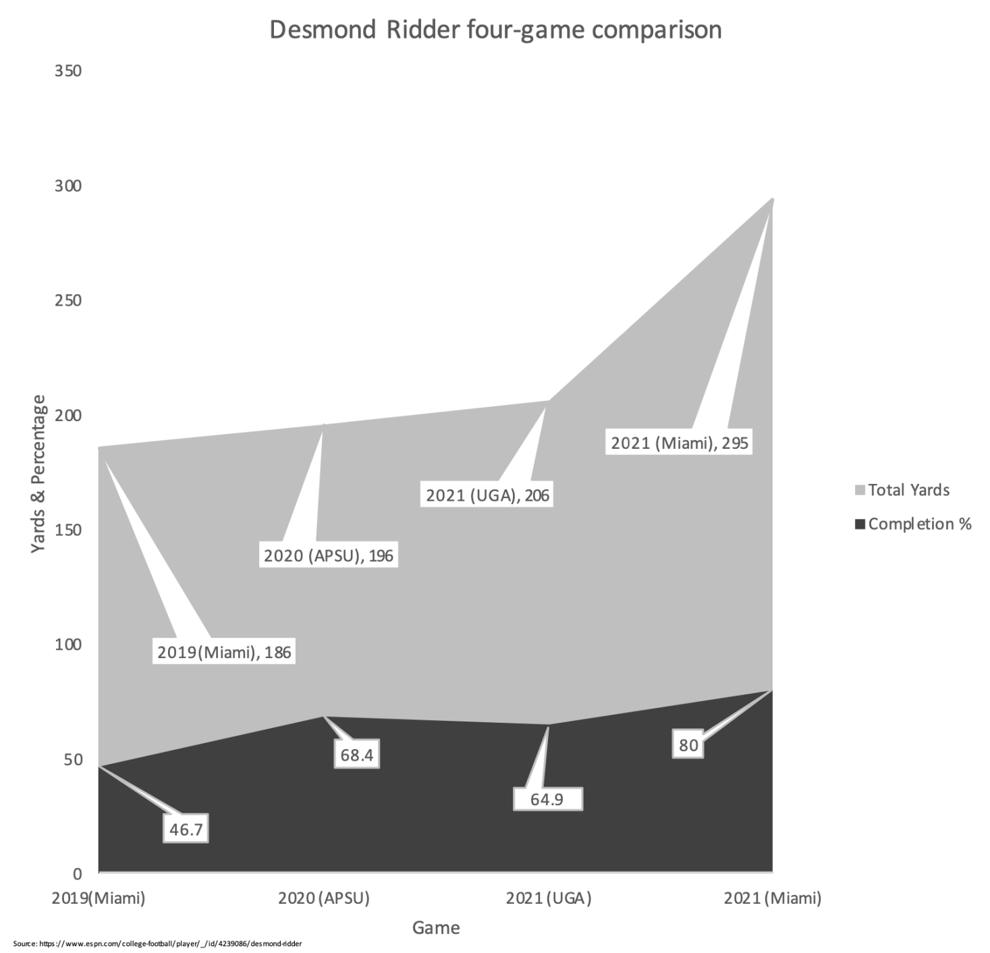 The last time Ridder opened a season was against the Austin Peay Governors on Sept. 19, 2020, where he threw for just 196 yards on a 68.4 percent completion rate with two touchdowns. Although Ridder and the Bearcats started this season as No. 8 overall and last year as No. 13, statistically they're off to a higher start. 
Going into Saturday's rivalry against Miami, Ridder's longest completion was 77 yards, but that didn't last long. The second play from scrimmage was an 81-yard touchdown from Ridder to receiver Tyler Scott.  
"That felt good, I think I was more excited to see the whole atmosphere of Nippert Stadium go wild," said Ridder after the game on his record-breaking touchdown pass. 
From there, Ridder went on to throw four touchdowns to four different receivers and a personal rushing touchdown. The last time Miami faced Ridder in 2019, he threw for just 186 yards, completing just 14 of 30, a 109-yard difference.
Ridder's four passing touchdowns tied his record for most in a game. He had thrown four against ECU in 2018 and against Marshal in 2019 as well.
Although every Victory Bell game that Ridder has played has resulted in a Cincinnati win, the Redhawks still seemed to have underestimated Ridder as the quarterback who threw only a 46.7 percent completion rate against them in 2019. Instead, they were greeted by the defending AAC Offensive Player of the Year.
The offense's motto, "Code Red," means being relentless, explosive and disciplined. "We put that on display today," said Ridder.