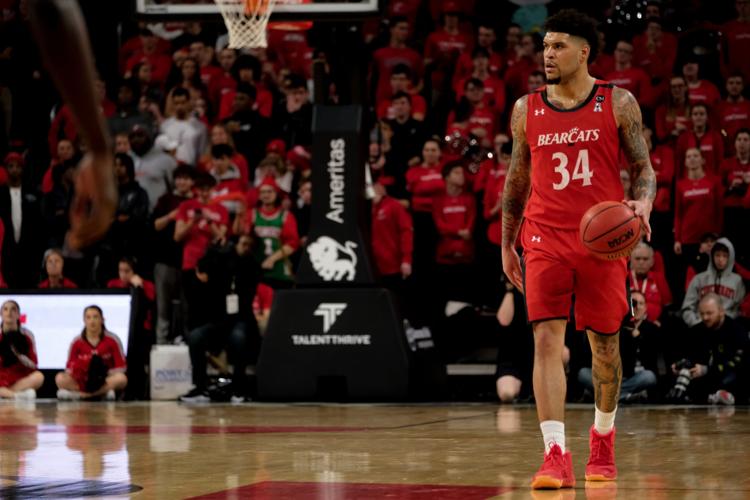 University of Cincinnati men's basketball guard Jarron Cumberland and forward Trevon Scott were named All-American Athletic Conference (AAC) first team.
They are the second duo in the past three years to receive the honor in the same season, as Gary Clark and Jacob Evans III selected to the first team in 2018.
Other recipients to AAC's first team included University of Connecticut senior guard Christian Vital, University of Tulsa senior forward Martins Igbanu and University of Memphis freshman forward Precious Achiuwa.
Scott was the first Bearcat to average a double-double (11.4 points, 10.5 rebounds) since Dwight Jones finished the 1982-83 season with an average of 16.6 points and 10.1 rebounds. No UC player has averaged as many rebounds as Scott since Pat Cummings (11.3) in the 1978-79 season.
Meanwhile, Cumberland is receiving first team honors for the second year in a row, as he was the Player of the Year at the end of last season.
Cumberland is one of only four Bearcats along with Oscar Robertson, Steve Logan and Deonta Vaughn to score more than 1,700 points and tally more than 400 assists. He also will finish his career with the most made career free throws in AAC history at 437.
UC men's basketball looks ahead to the AAC Tournament at Dickies Arena in Fort Worth, Texas. Since UC holds the No. 1 seed, its first test will be in the quarterfinals against the winner of No. 8 University of Central Florida and No. 9 University of South Florida Friday at 1 p.m.