Mick Cronin, the head men's basketball coach at the University of Cincinnati for the past 13 years, announced Tuesday that he will leave his role at UC to become head men's basketball coach at the University of California, Los Angeles (UCLA).
"I love Cincinnati and the University," Cronin said in a statement. "I love all of our players past and present and I wish everyone the very best. I would like to thank them for giving us everything they had on the court while wearing the C-Paw on their chest."
Here's the full statement from Cronin:
April 9, 2019
Jeff Goodman of Stadium first reported Cronin's decision.
"UCLA closing in on hiring Mick Cronin, source told Stadium," Goodman tweeted.
UCLA closing in on hiring Mick Cronin, source told @stadium.

— Jeff Goodman (@GoodmanHoops) April 9, 2019
Per UCLA, Mick Cronin's deal is for six years and 24 million dollars.

— Jon Rothstein (@JonRothstein) April 9, 2019
Cronin, a Cincinnati native who graduated with a bachelor's degree from UC in 1996, finishes his tenure with a 296-147 record and nine NCAA Tournament appearances. He was named the 2018 Sporting News Coach of the Year and 2014 American Athletic Conference Coach of the Year.
"I am incredibly humbled and honored to become the head coach at UCLA," Cronin said in a UCLA news release. "I'm especially grateful to Chancellor [Gene] Block and to [Director of Athletics] Dan Guerrero for this opportunity to join the Bruin Family. UCLA is a very special place with a strong tradition of excellence. To be able to join such a world-class institution is truly a privilege, and I can't wait to get started in Westwood."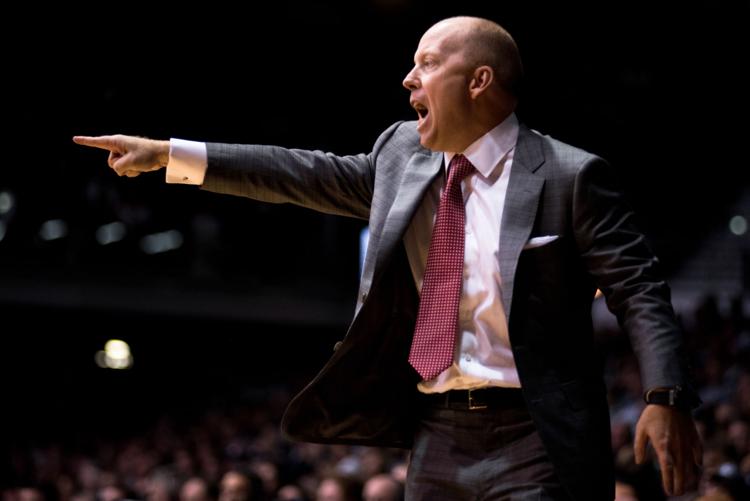 Mike Bohn, UC's director of athletics, said Cronin informed him of the decision early Tuesday afternoon. Bohn said he thanked Cronin for his dedication to his hometown.
"Coach Cronin informed me at noon ET today (Tuesday) about his decision to leave his position at the University of Cincinnati to take the head coaching job at UCLA," Bohn said in a news release. "We are thankful to Mick for his work over the past 13 seasons, elevating his alma mater into one of the elite programs in the nation. We wish him well at UCLA."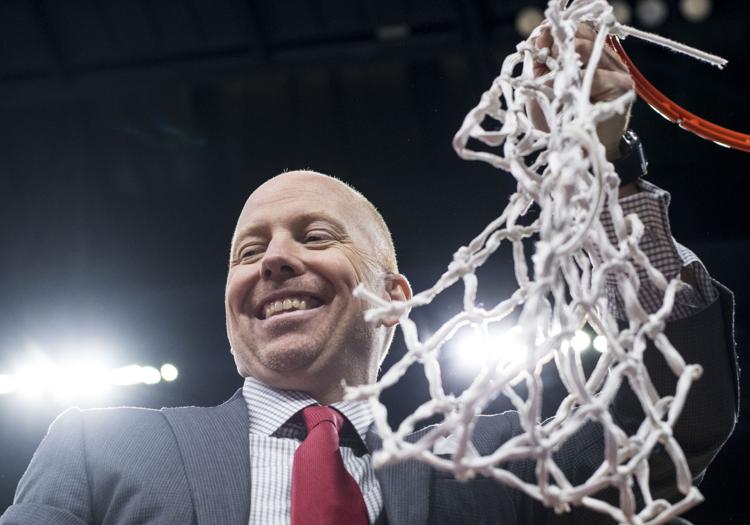 Under Cronin, UC met UCLA three times in the past three years. After being knocked out 79-67 in the second round of the NCAA Tournament by the Bruins in 2016-17, the Bearcats won 77-63 in 2017-18 and 93-64 in 2018-19.
UCLA fired head coach Steve Alford Dec. 31, 2018, after back-to-back home losses to Belmont University and Liberty University. Assistant Murry Bartow served as interim head coach and finished the season with a 10-10 record.
UC president Neville Pinto also thanked Cronin for his time at the university and said he looks forward to working with Bohn on the search for a new head coach.
"On behalf of our Bearcats family, I want to thank Coach Cronin for his tremendous contributions to our campus and community," Pinto said in a statement Tuesday.
"Under his leadership, our basketball program has consistently ranked among the best in the nation," Pinto said. "A Cincinnati native and Bearcat for life, we'll always cheer for his success on and off the court. Given the proud history and sustained momentum of our program, in addition to our first-class facility and strong fan base, we are perfectly positioned to recruit an outstanding leader to Cincinnati. I look forward to partnering with Mike Bohn to do just that."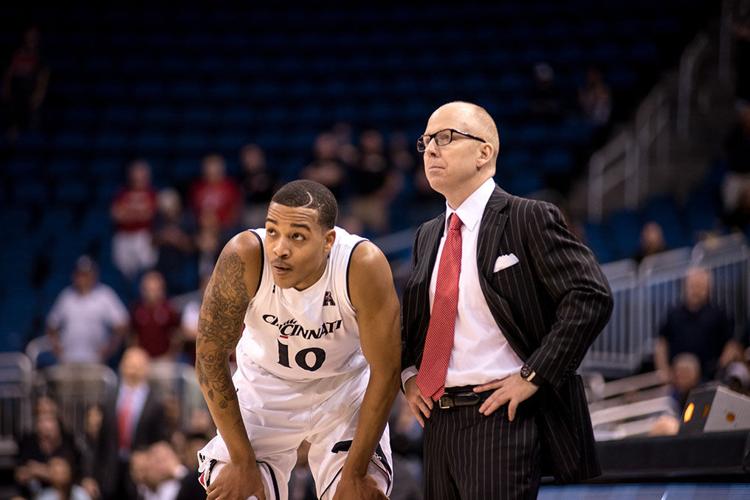 Cronin boarded a private jet late Tuesday afternoon to fly to Los Angeles for a formal introduction.
Bohn pointed to the current climate of the men's basketball program in regards to why the job should appeal to potential candidates.
"This is a top-tier basketball job for the right coach," Bohn said. "With the $87-million investment in Fifth Third Arena, a consensus Top-25 team in the nation returning next season, nine-straight NCAA Tournaments and one of the Associated Press' Top-10 programs of all time coupled with our strategic investments in student-athlete welfare and the incredible academic resources available at UC, we are confident about the upward trajectory of men's basketball at UC."
Bohn has made significant head coaching hires during his first five years at UC, including Luke Fickell (football), Michelle Clark-Heard (women's basketball), Scott Googins (baseball), Mandy Commons-DiSalle (swimming and diving), Maureen Housom (dance), Susan Seaton (track and field) and Eric Toth (tennis).
"We will begin moving forward immediately on a national search to find our next head coach," Bohn said.