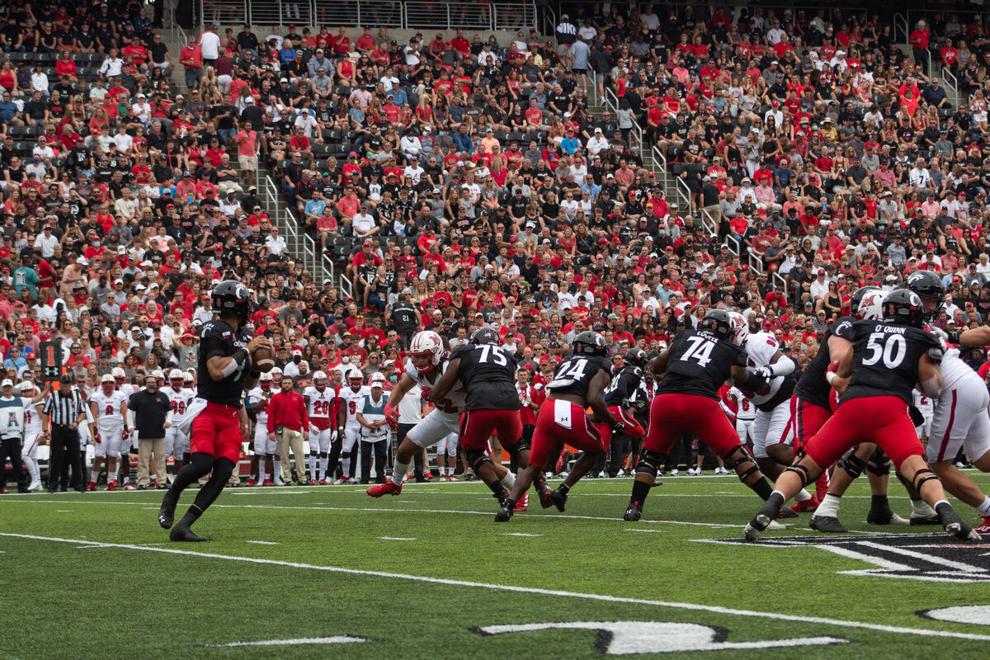 This Saturday, the University of Cincinnati (UC) football team will head to Bloomington, Indiana, to take on the Indiana Hoosiers in week three of play. Indiana announced on Friday that the game has completely sold out; it is the first game of their season to do so.
Away crowds had become minimal for UC due to COVID-19, but with full crowds back in action, the Bearcats will be playing in front of their first full-stadium away crowd since 2019. 
Heading into this season, the Hoosiers were ranked No. 17 overall but have since fallen unranked. 
"It's been quite a while since we've gone on the road," Cincinnati head coach Luke Fickell said. "Not a single game where there was any type of hostile crowd or any type of environment that you had to handle being on the road. College football now is really back."
Memorial Stadium, the home of the Hoosiers, has a capacity of 52,656 people. As the distance between Cincinnati and Bloomington stands at roughly two hours, Fickell's Bearcats hope that their Cincinnati fans put on a good show there as well.
"You [kind of] go into that little shell mentality that when you go on the road, this is all you got," Fickell said. "But it would be really nice to know we've got a little bit more that's following with us as well and that they can be a little bit of a factor as well."
In the two weeks that Indiana has played this season, their games have been a bit of a roller coaster. The Hoosiers lost their first game 34-6 to No. 18 Iowa, but followed with a 56-14 win over their lesser opponent in Idaho.
This season, the Hoosiers have faced a spell of injuries, losing both their first- and second-string safeties. Their two starting corners, Jaylin Williams and Tiawan Mullen, have both been hurt this season but are expected to return for the Cincinnati game after a full week of practice.
This will be good news for Indiana, as they will be competing against one of the star quarterbacks of the 2021 season: UC's Desmond Ridder. Ridder, the 2020 American Athletic Conference Offensive Player of the Year, has six passing touchdowns to his name this season on 538 yards. 
"Our secondary is going to be tested by a very, very talented receiver core and really elite quarterback," said Indiana's head coach, Tom Allen. "[Ridder's] passing just keeps getting better and better. You go back and watch in years past, which we've done."
"They have been very, very good defensively in the last few years," Fickell said. "Very aggressive and different at times, which I think is unique, and I think that's where they've found their niche."
Fickell expects to see the Hoosiers come out swinging and playing their natural game with a sturdy defense and a noisy home crowd. 
"They believe they're better. And I think they're going to go about doing what they do," Fickell said. "I don't think we're going to get something completely different from them. They believe in who they are, they've established who they are, and I think they're going to be aggressive and attack." 
The game will be an important test for both the Bearcats' defense and offense, one that could prove to poll voters that this Bearcat football team is a legit contender for the College Football Playoff and deserve the ranking they have.
Indiana has emerged victorious against Cincinnati in their last five matchups. However, Cincinnati was unranked in all of those meetings. Cincinnati at Indiana is on Sept. 18 at noon and will be aired on ESPN.