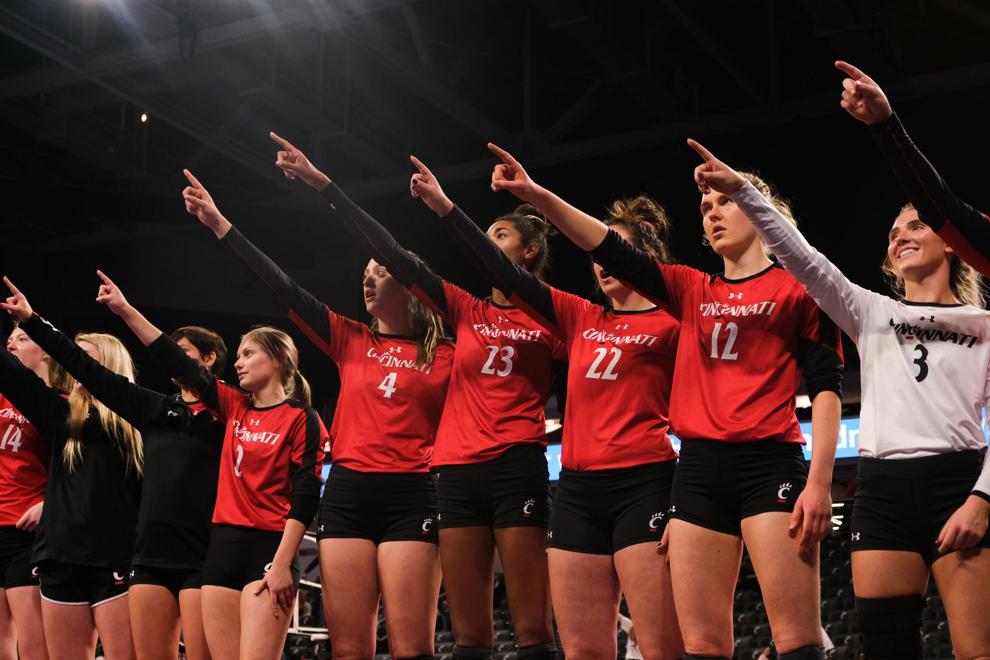 University of Cincinnati volleyball has gotten off to a strong start to their season, taking the first of a two-match set in Normal, Illinois against the Illinois State Red Birds (1-2) to start their season 1-0.
Due to the pandemic, the court looked a bit different. All the players wore masks, even while they were in play, and timeouts saw many of the players social distancing for the most part.
The Red Birds took the first set of the match with a final point tally of 25-21, but the Bearcats surged ahead to win each of the next three sets (25-22, 26-24 and 25-16, respectively) to come away with the victory.
The most notable of the sets was the third, where the Bearcats gained momentum following a 5-0 run to close out the set after the Red Birds were up 24-21 on set point. 
When the tally stood at 24-23, Maria Tobergte made a crucial dive to dig the ball back into play, allowing senior Ashley Kozer to assist the ball perfectly to Madison Waters for the kill to tie the set. Waters went on to score both of the next two kills to win the set for the Bearcats.
Waters wound up being acknowledged as the Carl Bromenn Player of the Match, finishing her night with an impressive 19 kills and 15 digs. Tobergte also enjoyed a standout performance, tying her fellow sophomore Waters with 19 kills to be the game-leaders.
This the Bearcat's second consecutive time triumphing over the Illinois State, with their last meeting being in the NCAA Tournament in 2018, where Cincinnati sent the Red Birds packing with a 3-0 set sweep.
The Bearcats will face the Red Birds once more on Jan. 30 at 2 p.m. before coming back to Cincinnati to face off against Xavier at the Cintas Center, and playing only fellow American Athletic Conference teams for the rest of the season.