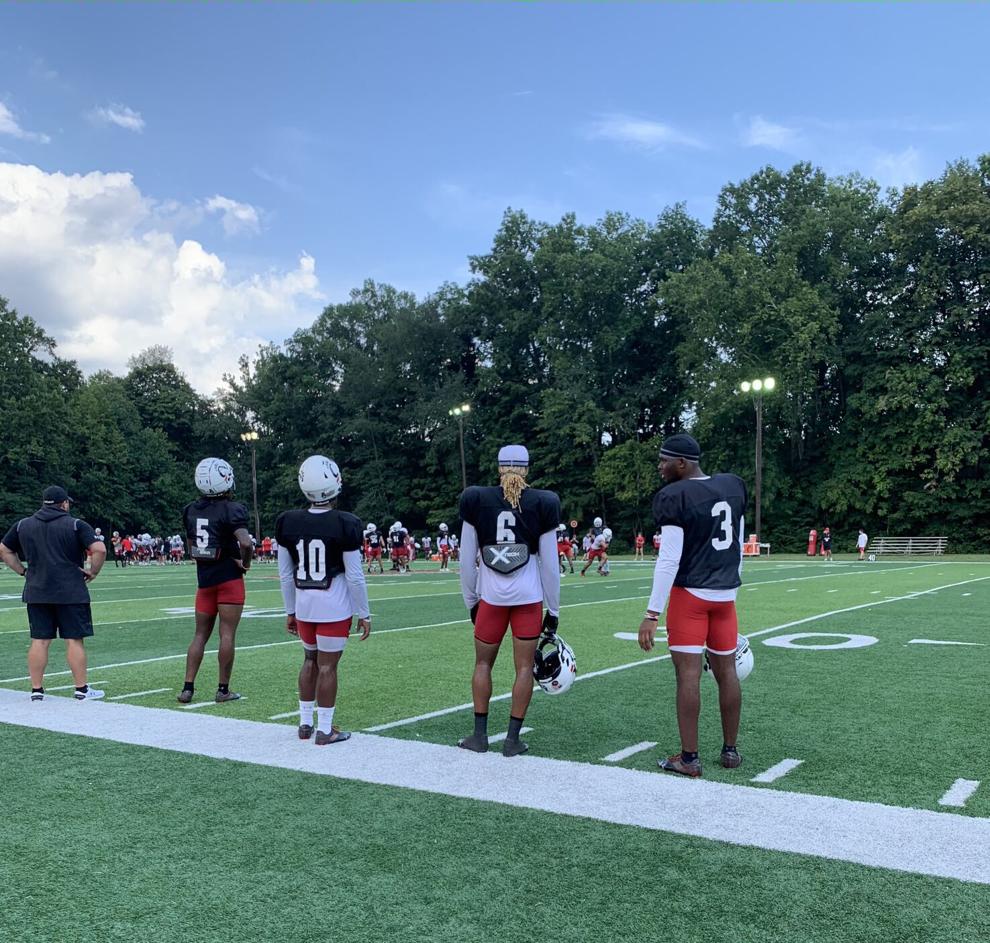 The University of Cincinnati (UC) Bearcats football program produced a six-part miniseries, "Let It Fly," that highlights the preparation of the team's highly anticipated season, now available on YouTube. Through five episodes, it's evident that a grit-filled balance of work and play has been instilled into the Bearcats, who recently concluded their 21-day camp away from home. "Let It Fly" provides an inside look at the continual exertion the Bearcats display while also finding the time to enjoy both the hard work and time together.
The seclusion of the Bearcats annual summer camp, Camp Higher Ground, was continually emphasized by the series for the additional focus it allowed them to have on their play.
Episode One: The Offseason opened up with a black and white video montage of the emotional end the University of Georgia put to the Bearcats last season. 
"Sometimes you get the bear, sometimes the bear gets you," said head coach Luke Fickell to his team after the Chick-fil-A Peach Bowl loss. 
The miniseries captured Fickell asking his team not to hang their head following their New Year's Day performance. Rap artist J. Cole's album, "Offseason," played in the background as episode one then drastically shifted toward the immediate grind that began at the start of the offseason.
"We're the hardest working program in the country that has the most fun," said Brady Collins, UC football's director of sports performance.
As of Aug. 29, episode one has over 16,000 views, most of which must have been fans eager to get a glimpse into starting quarterback Desmond Ridder's new role as a father. Episode two, "Family," allowed them to do just that.
"I really felt like when I came, I wanted to leave a legacy at UC and that was something I felt that I hadn't finished," said Ridder on staying with the Bearcats for this upcoming season. 
Ridder told viewers that his daughter, Leighton Elizabeth, has pushed him to play harder and provide for her. 
"High tides raise all ships" was the motto of episode four, which was consistently focused on Camp Higher Ground.
"Those guys want greater, and my job is to find a way to do it," said Fickell.
As he broke the huddle to conclude a practice at Higher Ground, Ridder, who's going on his second season as a team captain, said, "be smart, take care of each other." 
Cincinnati native and defensive lineman, Jowon Briggs, echoed Fickell in saying "Clifton Style" means the Bearcats play tough and nasty. 
"I don't know if I can say there is any better place knowing where we are and where we can go after five years," said Fickell. 
Episode six, the finale, will focus on the Bearcats season-opening game week and will air on YouTube on Sept. 2 at 7:00 p.m. The mini-series can be viewed on the Cincinnati Bearcats YouTube channel.