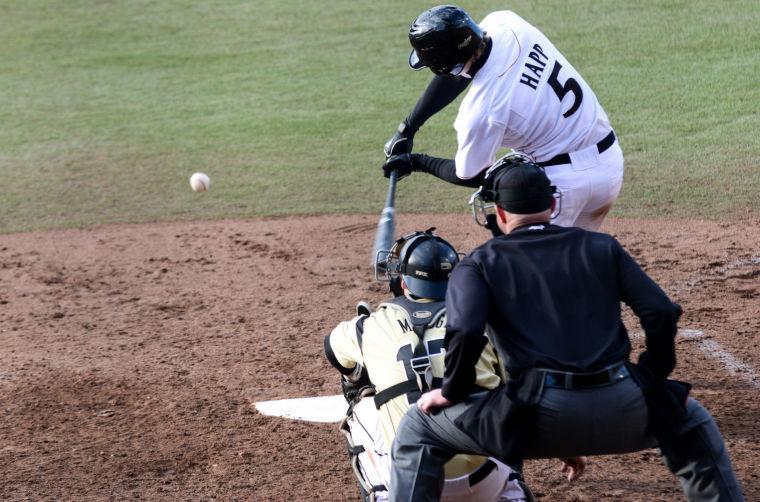 Thanks in part to his torrid start to the 2019 Major League Baseball season, former Bearcat Ian Happ has earned a spot in the Chicago Cubs' record book.
Happ lead off the Cubs' game against the Pittsburgh Pirates on Tuesday with a home run, his 60th career deep fly. The blast, Happ's 10th of this season, broke the Cubs' franchise record for career home runs by switch hitters, a mark that had stood for 80 years.
Happ has yet to cool off in 2020, as he ranks in the top 10 of home runs and on-base percentage (OBP) in the National League, as well as top 5 in slugging percentage and on-base plus slugging (OPS).
He leads the Cubs in batting average (.314), runs batted in (22), OBP (.421), slugging (.648), OPS (1.068), hits (39), doubles (9), walks (22), wins above replacement (WAR) and is tied for the team lead in home runs (10).
A large part of Happ's success in 2020 has been his improvement from the right side of the plate against left-handed pitching. As a switch hitter in the MLB, Happ has been significantly better when batting left-handed.
While he is still stronger from the left side in 2020, he has made significant strides as a righty this year. Compared to his mark of .238 last season, this year, Happ is batting .313 on the right side.
He is also more patient, walking 15.4% of the time, a 5.1% increase from his previous career-high against lefties in 2018.
While his strikeout rate is a little high at 33.3% on the right side, he is still finding ways to get on base with his OBP, .108 points higher than his previous career-best.
When Happ puts the ball in play against a left-handed pitcher, he gets a hit 50% of the time. It cannot be denied that Happ's strong side is still the left side. He has a higher slugging percentage, OPS, and a much lower strikeout rate against right-handed pitching.
However, his improvement as a right-handed hitter has made him one of the premier switch hitters in the game.
He leads all switch hitters in major hitting stats like batting average, OBP, slugging, OPS, and WAR, while ranking second in home runs. Happ is ahead of switch-hitting all-stars such as Ketel Marte, Francisco Lindor, Carlos Santana, Ozzie Albies, Justin Smoak, Jed Lowrie and Jose Ramirez in those metrics. 
On Thursday, Happ saw a foul tip off his own bat hit him just above his right eye. X-rays have proved negative, however, and he should be on a day-to-day basis. Emerging as one of the Cubs most reliable bats, Happ is no doubt one of the players to watch for seasons to come.