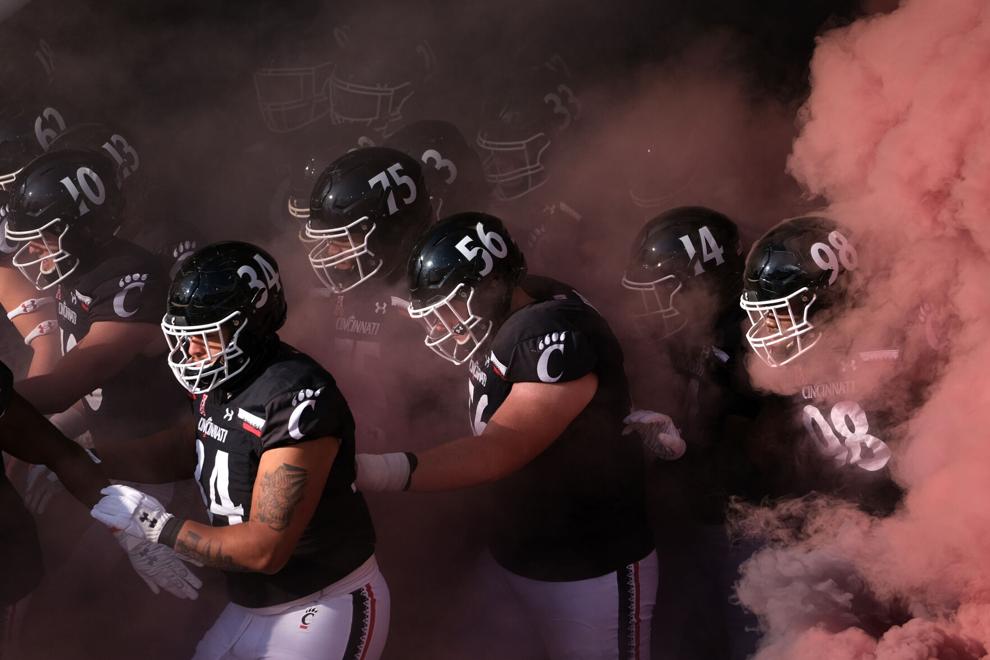 Austin Gayle strayed away from his mathematics teaching aspirations at San Diego State University to pursue a career in analyzing professional football prospects. As the host of "2 for 1 Drafts," a rookies and draft prospects podcast, Gayle has deep insights and hot takes on all things football. 
While coaching high school football in San Diego as a sophomore in college, Gayle realized a career in coaching wasn't for him. He launched his own website to fulfill his sports writing interest. Gayle wrote unpaid out of a pure passion before landing his first paid position with Fox Sports San Diego. 
After receiving opportunities from San Diego Union-Tribune and USA Today, Gayle began his career at Pro Football Focus (PFF) as a data collector during his senior year of college. 
Gayle now works for the PFF location in Cincinnati. Gayle was drawn to the "small startup that is trying to grow rapidly" aspect of PFF and hoped to develop into writing opportunities within PFF. 
As an analyst, Gayle is confident in the Bearcat's prospects. "Desmond Ridder is definitely getting into the league, [Ridder] is a legitimate quarterback prospect in the 2021 class," said Gayle.
Gayle's recent conversation with former National Football League quarterback and current QB trainer Jordan Palmer led to a discussion of Ridder. Palmer, who has trained some of the best QB's in the NFL, is looking to train Ridder in preparation for the NFL. Palmer complementary compared Ridder to Jordan Love, who currently plays QB for the Green Bay Packers. 
Regarding Ridder's future, "I would not be surprised if by April we are talking about Ridder as a lock on day two," Gayle said concerning the three-day NFL draft. 
Gayle is keen on Cincinnati's senior safety James Wiggins, firmly betting on him to be the current Bearcat to "make it big" in the league. "[Wiggins] is one of the better athletes in the
Group of Five," Gayle said, pointing to his late invite to the senior bowl, to which only the best senior talent in college football get invited.  
The senior bowl presents a "real opportunity to elevate his stock," Gayle said regarding Wiggins likely chances of being the first Bearcat taken in the 2021 draft.
Gayle believes that fellow senior standouts on the defense, including Jarrell White, Darrick Forrest and Coby Bryant, need to "impress in the interview process and show NFL tier athleticism at the combine" to have a chance in the league. 
In Gayle's opinion, "The [Gerrid] Doaks conversation has to start with the injuries." Gayle compares Cincinnati's senior running back; Doak's, struggles with injuries at UC similar to Mike Boon, the former UC running back now Minnesota Viking. 
Gayle is unconvinced with Doak's future in the NFL, "if he shows sub-4.5 speed, that matters," Gayle said regarding how "replaceable" the RB position is in the NFL. "People are chasing athletes" regarding the importance of Doaks proving he is an athlete and not just a 6'0" 230 lbs. running back. 
Gayle didn't short the success of former UC back Michael Warren, however, says he didn't get an NFL combine invite because he's "not a legit athlete" and ran a 4.5-second 40-yard dash. 
Regarding Warren's current NFL struggle and Doak's future, Gayle said, "If you're not a legit athlete and don't have legit speed, it's going to be very hard to find a spot in the backfield in the NFL." 
When asked about the future of Warren and former Bearcat teammate now Packer tight end, Josiah Deguara, Gayle emphasized the importance of these two "carving out a role on special teams." 
Gayle is on board the Luke Fickell hype train, saying, "Fickell is going to have his pick of the litter," referring to the potential of Fickell leaving Cincinnati. Similarly, Gayle excites Cincinnati fans, "it's so hard to speculate on Fickell's decision because it's going to be very intrinsic, his motivation." 
Gayle confidently believes that if Fickell stays or leaves, UC will be one of the better programs in the Group of Five. According to Gayle, UC's future is dependent on the recruiting trail they've established and the surplus of football talent that Ohio breeds. 
Austin Gayle's hot takes on "2 for 1 Drafts" can be heard every Monday and Wednesday on Spotify, Apple Podcasts and YouTube.