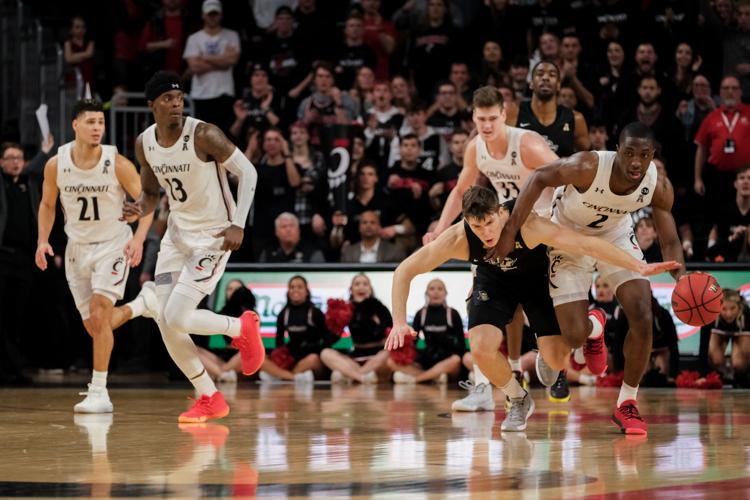 On Wednesday morning, commissioner of the American Athletic Conference, Mike Aresco, announced the preliminary plan for the 2020-2021 men's and women's basketball seasons.
The season will consist of a 20-game double round-robin format. Meaning each team will be playing each other twice, both home and away, in both the men's and women's season. Usually, men's basketball has an 18-game conference schedule, and the women's a 16-game schedule.
"This format provides a sensible and fair path for all of our men's and women's basketball teams in what will be a challenging upcoming season," said Aresco. "It allows each of our teams to play a consistent number of conference games and will ensure that they are competing against teams that are utilizing our strong health and safety protocols."
The format, which was approved unanimously, has been developed under supervision from the varying athletic directors of the 11 schools in the AAC, it's senior woman administrators and the conference's COVID-19 medical advisory group.
For both the men's and women's seasons, conference play will begin with specific windows. For the men, the three windows are Dec. 14-17, Dec. 21-23 and Dec. 28-31. The woman's windows to start the season will be the same, except for an additional window from Dec. 18-20.
The championships for both will be hosted at the same venue for the first time at Dickies Arena in Fort Worth, Texas. The women's conference championship will take place from Mar. 8-11 and the men's Mar. 11-14.
The AAC is open to schedule non-conference games this season, along with the full conference schedule, its dates and times, as well as potential airings, will be announced at a later date.