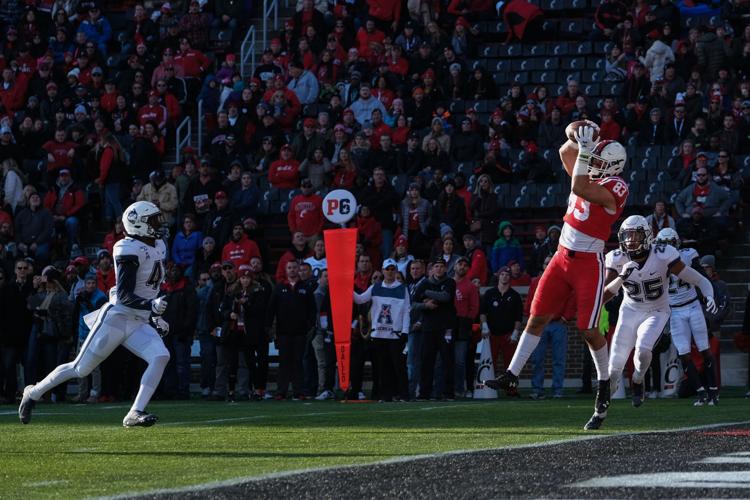 The American Athletic Conference (AAC) revealed their plan for the 2020 fall season, which allows universities to play up to 12 games amidst the coronavirus pandemic. The schedule includes eight conference games/events and leaves up to four non-conference games to the discretion of each individual school. 
The non-conference games will have to be scheduled before the start of league play. 
"The non-conference games mean something to us," said Mike Aresco, commissioner of the AAC, "We felt we could potentially play some Power 5 teams, we could play some group of five teams that we want to test ourselves against, and we felt we could do it safely."
Other collegiate conferences, such as the Atlantic Coast Conference and Big-12, have made it so that all non-conference games are required to be played in their respective states. For the AAC, however, there will be no travel restrictions upheld. 
On the other hand, the AAC will necessitate non-conference opponents to meet the same safety protocols that the American's Medical Advisory Group have put in place, which includes COVID-19 testing.
The eight conference games will be played according to their originally scheduled dates, with the University of Cincinnati's currently set to begin on Oct. 3 against the University of Southern Florida. 
The conference championship date will be played on either Dec. 5, 12 or 19 with the location being that of the regular-season champion. The official decision of the date will be made by Nov. 1 at the earliest. 
A technical member of the conference has already decided to opt out of the 2020 football season. The University of Connecticut Huskies announced on Wednesday morning that they will be suspending their football program for the 2020 season in response to the coronavirus pandemic, making them the first FBS program to make any such choice due to COVID-19. 
"The safety challenges created by COVID-19 place our football student-athletes at unacceptable level of risk," said UCONN Athletic Director David Benedict in a news release. 
The Huskies were initially expected to play as an independent this upcoming football season. 
The AAC also announced these plans for other sports, including cross country, men's and women's soccer and women's volleyball.