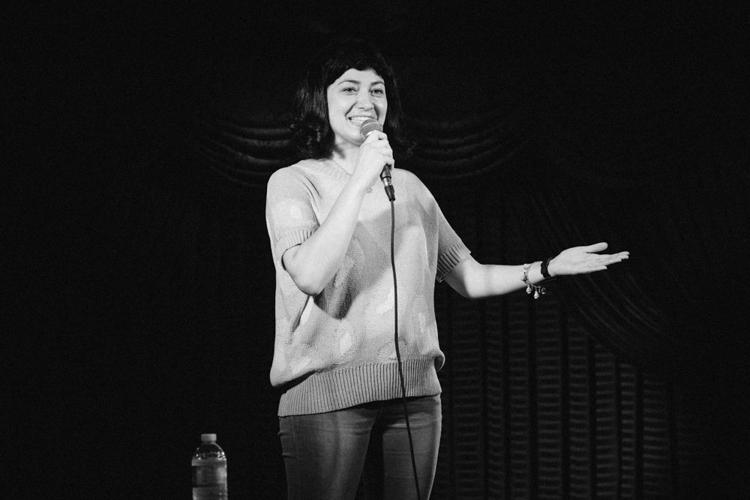 The Oscars, yet again, are so white, and, in the best films category, so male. On Jan. 25, Saturday Night Live's (SNL) Melissa Villaseñor mocked the Oscars' best picture nominees' common themes and called out their 'white male rage' focus. Her cynically funny commentary reminded us of the annually white-washed cultural regulator that is the Oscars.
During the "Weekend Update" segment, Villaseñor sang about "The Irishmen," "Jojo Rabbit," "Once Upon A Time, In Hollywood," "Toy Story 4" and more taking over the best picture category. She joked that just about every film in the category were essentially stories about white men creating conflict, as is typical.
In fact, beyond best picture, every other category combined recognized only one non-white nominee, not unlike years past for the Oscars.
Only one both non-white and non-male person has won an Oscar for best actor/actress ever in history, reflecting a deeply engrained lack of diverse representation in film, or at least "critically-acclaimed" film. Without validating female and non-white successes in film, they miss out on the diversity of American experiences.
In some ways, however, film and media does echo and inform our reality. "Toy Story 4" tells a recognizable story about friendship and identity despite its focus on, well, white-guy toys. "Joker" resonates with those who feel misunderstood, despite the murderously unhinged white-guy main character. We all connect to film and popular culture in these ways, but so often we don't see our identities reflected on-screen, distorting our cultural assumptions of what is normal and who is worthy of our attention.
On the other side, there was only one female producer on the higher-up production teams of both of these films combined. Movies speak to truths in our lived experiences, and women and underrepresented communities remain isolated from powerful background roles as well.
Even this year, with great female directors like Greta Gerwig taking the entertainment industry by storm, they are overshadowed during awards' season, which Villaseñor pointed out in her skit.
People who fit the "default person" standard explain to us, through this "white male rage" trope, that privilege does come at a cost. Generalized anxiety disorder (GAD), a mental health disorder characterized by persistent and excessive worry, is most prevalent and impairing in rich, developed countries like the United States. Life simply is not perfect, even for people with more consistent statistical advantages than others.
Privilege pervades all of this, however. It has less to do with someone's day-to-day stressors and more to do with a system that inherently values one person and their experiences over another's.
It seems that those least affected by systemic oppression commonly receive the spotlight for their grievances, even in a world where "#MeToo" and "#BlackLivesMatter" constantly trend, both on and offline.
Although more and more people clearly want to have more representative conversations about not so "default" human beings, the white man's world is still very much the white man's world. This year's Oscar nominees show us that pretty clearly.