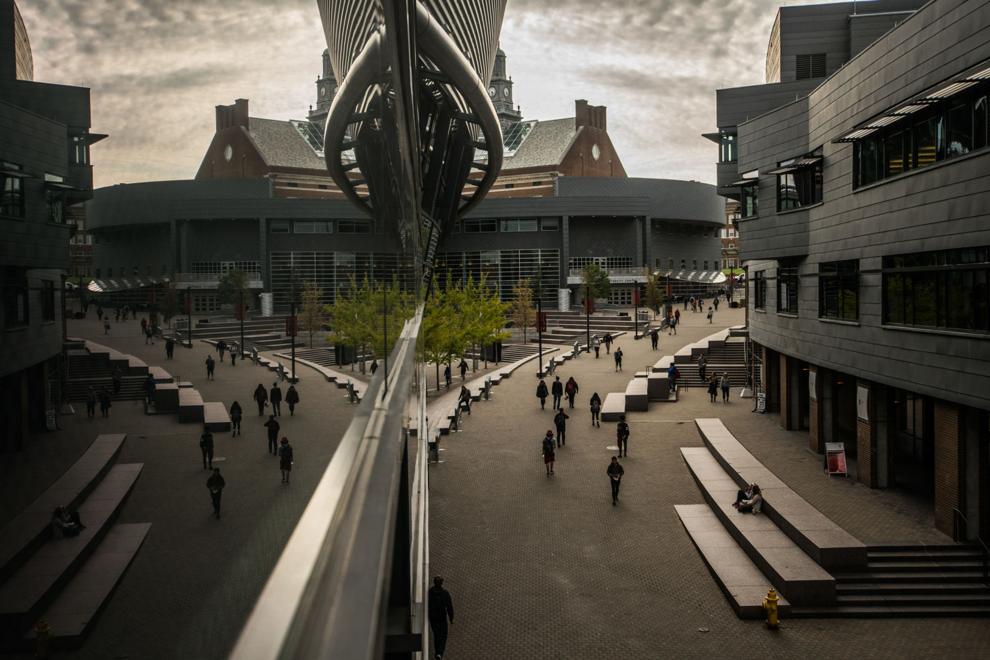 A new member has been appointed to the UC Board of Trustees by Governor Dewine. Indian Hill resident Jill McGruder, vice president and chief marketing officer at Western & Southern Financial Group, has joined the nine board members who control the University of Cincinnati.
Her appointment reiterates the priorities of the board for 2021: Emphasizing a profit-centered, private-minded focus in the way our school is run. 
A financial background is no surprise for a UC Trustee. Every member is an active corporate executive, and those that don't currently run insurance or development companies have decades of experience negotiating public money into private hands. Board members are unpaid, part-time employees, but don't let that fool you. They are responsible for – and this is not an exaggeration – every hire, fire, dollar spent and degree granted at the University of Cincinnati. 
In fact, the word "employee" is a little misleading, given that the UC Board of Trustees is not accountable to any administrator, student, faculty member or tax-paying citizen in the state of Ohio. Once appointed by the governor to a nine-year term, they are responsible for approving every decision made by the administration and choosing our school's vision and priorities for the next decade.
It should come as no surprise, then, that when profit-minded people are given sole discretion over an academic institution's priorities, our priorities become profit-centered. 
This emphasis on capital and growth are why we set new enrollment records every year but have a teaching staff that is almost half part-time. It's no coincidence that most of our campus is under construction at any given time or that new buildings are built all over uptown in connection with our university. Real estate and development are more profitable than putting that money and attention towards students. Meanwhile, vital student services like Title IX and CAPS remain underfunded and understaffed. 
Student services and educational staff don't have to get the short end of the stick every time, but to make that happen, we'll need more than just corporate voices on our board of trustees.
This is the part where some readers might bring up student government, SACUB, or the two students currently serving on the board of trustees. Unfortunately, the two student board members have no voting power, nor are they likely to rock the boat as fellow governor-appointees and thorough resume builders. There are countless committees and councils dedicated to keeping faculty and students connected to our administrative decision makers. Unfortunately, not one of them involves any sort of official sway over the decisions of board members, and so all resolve to asking very nicely for the funds necessary to keep campus an educational and liveable place. 
There are a lot of problems here. The governor-appointed nine-year terms allow short-term, partisan officials to influence public universities' mission for generations and generations of students without their consent as to how their schools are run. The current Board of Trustees have a complete lack of educational experience – except for trustee Margaret Valentine, who taught Spanish before becoming VP of an electronics manufacturer – and many currently control vast private companies whose values conflict with the community-centered, affordable and accountable university that students deserve.