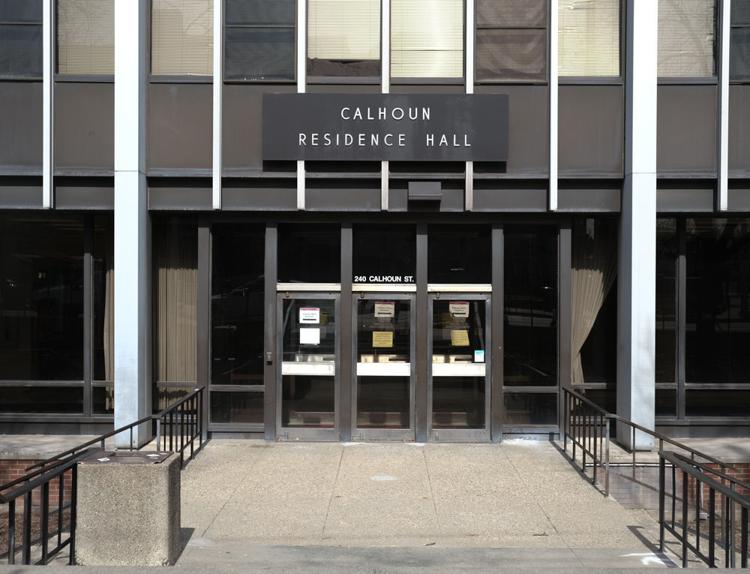 There aren't many decent, affordable choices when you decide to live in UC Housing. For an incoming first year's multiple occupancy traditional dorm, the cost for the 2020-2021 school year comes out to $11,874 with the typical mandatory unlimited meal plan. That's eight months at $1,484.25 per month, approximately.
During my first year, I lived with three other girls in a space half the size of my living room now in Daniels Hall; I swear, the space just barely passes the fire code. Anyone with eyes could tell the structure of the building is ancient, as it was built in 1967.
During move-in, every elevator consistently broke down, a few weeks later someone decided to defecate in our communal microwave and we were told that we had to pay out of pocket for water damages when a bathroom flooded and broke through to the bottom floor lounge.
Freshmen deal with this kind of building because they think they have to. But even once most students retire from traditional residence halls, they realize that the price only gets steeper for cheap luxuries and just as many fire alarms, at least if they continue to rent through UC.
For a single-occupancy room in an apartment-style dorm, your total is $14,640 a year, or $1,830 a month. Even though rent is increasing in the area overall, that's still triple the price of other Clifton housing alternatives.
Now, I live in The Deacon, which is on the other side of the UC Housing spectrum from Daniels. According to the UC Housing website, "Students that live at The Deacon are academically focused and impactful leaders who use their skills to serve the community around them."
Really, they're just some of the only college kids who can afford to live here.
The structure was slapped together over a single summer. And although UC doesn't own the whole building, the shift to off-campus complexes like The Deacon, The Verge and 101 East Corry is going to be more and more common if enrollment continues to increase.
UC has a long history of breaking building codes in order to pack in students. Its 27-story Sander Hall, at a time the tallest residence hall in Ohio, was deemed unsafe and too costly to fix when it was demolished in 1991. Many ex-residents recount the horrific elevator situation and nightly fire alarms, not far off from the complaints of those living in UC dormitories now.
Students shouldn't be forced to live on campus their first year, or ever. There's something to be said for dorm culture, as it's a good way to make friends via sheer exposure, but it should be a students' decision to live where they're comfortable, both socially and financially.
The traditional residence halls are due for a severe update, and much of the money we currently funnel into cheaply built new projects should be put directly into installing new elevators for all traditional halls, ensuring that they're structurally secure and creating a livable environment for the students forced to live there.
If the university wants to market itself as where "next" lives, it should start with affordable, quality housing options.