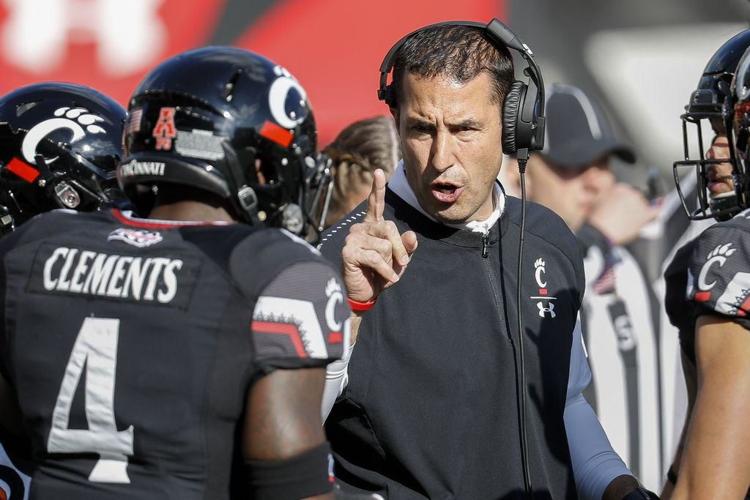 Editors note: Upon review of the article, I take full responsibility and deeply apologize for the inaccuracies found within it. We have since corrected the falsehoods and will improve our fact-checking process from this point forward. Opinions are biased in their nature, and written at the discretion of the journalist. Opinion pieces also do not reflect the views of The News Record as a whole. - Anne Simendinger, Editor-in-Chief
---
Just about everything seems to be getting canceled or postponed in the sports world right now. UC's soccer and volleyball seasons are all postponed until spring due to the American Athletic Conference's recent change of heart. All across the world, fall sports conferences continue to see their seasons postponed or dramatically damaged by the pandemic, just as many other types of in-person activities and events have recently endured.
Meanwhile, UC football has big plans for the rest of the year. Because many non-conference games have been canceled in recent weeks, football head coach, Luke Fickell, and director of athletics, John Cunningham, went into the season intending on filling in the schedule gaps with more non-conference games, adding the Army West Point to their list of new opponents. While it is unclear whether UC football intends to find any more opponents, these choices make it clear that they intend to fully participate in an unhindered season amidst everything. For some reason, football is the major exception to most sensible rollbacks and regulations.
It was also recently announced that Fickell received a contract extension through 2026, now making Fickell $3.4 million at the start of each school year, not including bonuses.
If private donors can guarantee Fickell millions for the next six years, why do our adjunct professors make so little? With the economy in a state of decline and a predicted financial crisis to overtake higher education, how can we choose to pour more money into a recreational sport that's undoubtedly risky to play during a pandemic?
If you didn't already know, the extreme UC athletics deficit is continually paid for by students via tuition dollars. But what if we could use that extra money for rent or groceries during this time?
The world of paying for college athletics programs is a dizzying one – I do not claim to know exactly how funds are distributed. However, there seems to be a major disconnect between the athletic world and, well, the entire rest of the world. While many players have spoken out about racial injustice, COVID-19 and the divisive political scene of the current day, coaches and athletic administrators who largely make decisions for teams have been only limiting during the pandemic.
Fickell is said to have encouraged players to voice their opinions on social media, unlike many other university football coaches. While progressive and 'woke' in some areas, Fickell's choice to go full force this season, or give his players the choice risk their health and their families' health, is questionable at best.
If the money we make on athletics all comes back to us, the students, the fans, and even the college athletes themselves, maybe we can talk about investing in it during the most upending crisis of the last century. For now, though, I'll say it: UC football is not essential.