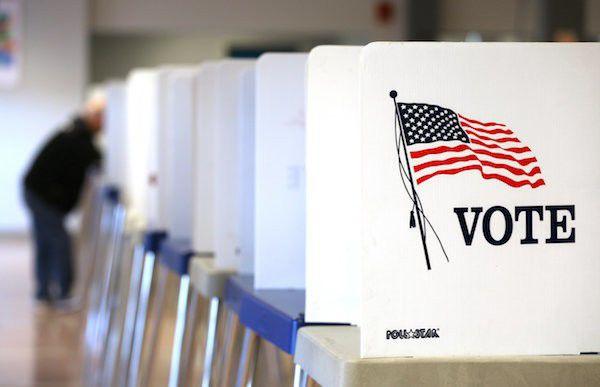 Recently, there has been a push to lower the voting age from 18 to 16. Last March, the Speaker of the House of Representatives, Nancy Pelosi (D-Cal), advocated the voting age to be lowered. "I myself have always been for lowering the voting age to 16," Pelosi said. "I think it's really important to capture kids when they're in high school, when they're interested in all of this, when they're learning about government, to be able to vote." Other supporters include Rep. Alexandria Ocasio-Cortez (D-NY) and Rep. Ayanna Pressley (D-Mass).
I cannot state how bad of an idea this is.
Firstly, just because 16-year-olds do other tasks that 18-year-olds do doesn't mean we should let them do even more. The whataboutism of "well if we can let them drive, we should let them vote" argument can be reversed. "Well if we can let them drive, we can let them carry a firearm."  "Well if we can let them drive, we can lower the draft age." Whataboutism is not a good argument.
Secondly, 16-year-olds aren't well informed enough to make such decisions that can affect the rest of the country. I'm fully aware some 16-year-olds are well informed enough, however the average 16-year-old isn't. According to Annenberg Public Policy Center, only 36% of all Americans adults can name the three branches of government. Most of these adults have presumably graduated high school. So now we are going to let high schoolers, the majority who are two years away from receiving the same education as these uninformed adults, the right to vote?
Third, a lot of people contend that lowering the voting age would increase voter participation. How so? For example, 16 and 17-year-olds were allowed to vote in the 2014 Scottish independence referendum. Results showed 16- and 17-year old voter participation was in the middle of pack among age groups. While it's not a baseless argument, it's not an argument that has much merit.
The final contention is the thought that 16-year-olds are just as mature as 18-year-olds. Yes, that is an actual argument. "Some have questioned the maturity of our youth. I don't. A sixteen-year-old in 2019 possesses a wisdom and a maturity that comes from 2019 challenges, hardships and threats," said U.S. Congresswoman Ayanna Pressley. Are you sure? No serious person will contend the average 16-year-old is at an equal maturity level as an 18-year-old.   
Now if the government wants to create a quiz that contains questions about the three branches of government, what party your representatives represent, and recent historical events, and if some individual 16- to 17-year-old teenagers pass that test, I'm not against them voting. But letting the generic 16- to 17-year-old teenager vote is completely different.
"I'm sorry but if having 16-year-olds in the voting booth is the answer to some civic problem we have, I guess I don't know what the question is," said Forbes contributor David Davenport.
Overall, I think the voting age should stay where it is.