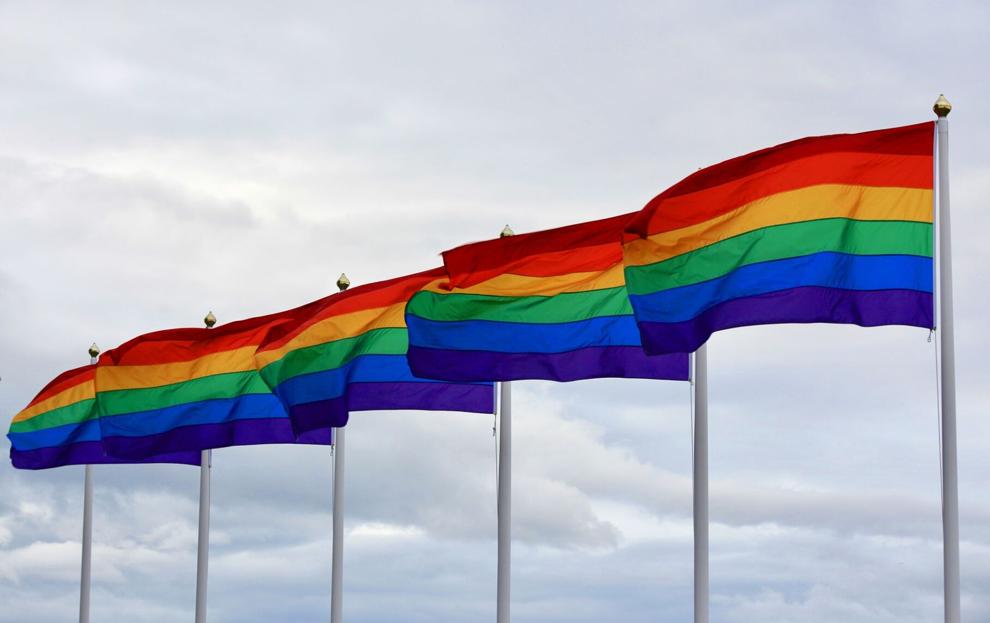 June in Cincinnati, and the rest of the country, is normally a time of celebration for the LGBTQIA+ community. The streets of downtown fill with all the colors of the rainbow, as people are free to truly express themselves, their sexuality and gender identity - something society has rejected and continues to reject even as activists continue to strive for acceptance and equality.
But that was June in 2019. June in 2020 looked a lot different. Pride events across the country were forced to cancel because of the COVID-19 pandemic. As coronavirus remains a threat, Cincinnati Pride has decided it will not be safe to host parades in our city.
I have been an out gay man since the fall of 2019 when I moved to Cincinnati. Growing up in a small town, I didn't have the opportunity to go to Pride events. As out, open and proud as I am to be gay, I have not had the opportunity to share my joy and celebrate my identity in a boisterous uproar with people like me. 
The pandemic has been hard for everyone - whether financially, mentally or physically - but it has affected the LGBTQIA+ community in a particularly unique way, and not just in June. The LGBTQIA+ community relies heavily on interacting with other queer people, whether at Pride events, night clubs, drag shows, etc. We need queer spaces to be ourselves.
NBC recently ran a report on how the pandemic is disproportionally affecting the LGBTQIA+ community's mental health. 
"Social-distancing measures and lockdowns have disproportionately increased alcohol use in the LGBTQ community, studies find," read the article. One study NBC cited showed that around one-third of men who have sex with men have reported their substance use or binge-drinking has increased since lockdowns began. Another survey found 32 percent of queer college students in the U.S. were drinking more, as well. 
"Drinking increased among the wider population during the pandemic, too, but at a lower rate compared to the LGBTQ community," wrote NBC reporter Finbarr Toesland.
NBC also cited a study from the Emerging Adulthood journal that found that after COVID-19 struck in America and social-distancing measures went into effect, LGBTQ people aged 18-29 had lower levels of hope for the future, lower sense of connection and pride to the queer community, coupled with high alcohol intake. "The breaking of social bonds among young LGBTQ adults who are exploring their identity can be especially traumatic," said the NBC report.
The Trevor Project, the world's largest suicide prevention and crisis intervention organization for LGBTQIA+ youth, also published a report on how the COVID-19 pandemic is hurting queer youth. "An unintended consequence of physical distancing is potential loss of the social connections that protect LGBTQ youth from suicidality," they wrote. The Trevor Project also notes that physical distancing can trap LGBTQ youth in "an environment that may be unsupportive or abusive," citing incredibly sad research that found only one-third of queer youth experience parental acceptance, with an additional one-third experiencing rejection. The final one-third do not disclose their identity until they are adults.  
These are consequences that those in the LGBTQIA+ community, like me, know all too well. Queer people, especially youth, are struggling more than they already would have been. Yes, the pandemic is devastating all across the board, but make sure not to forget about struggling LGBTQIA+ people.