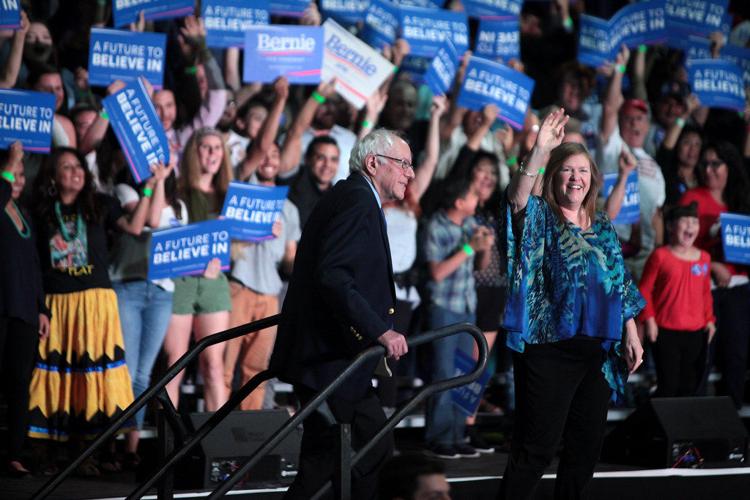 The Democratic National Committee (DNC) made numerous mistakes in 2016. Such as not appealing to swing state voters in the midwest and taking business tycoon Donald Trump for granted. The biggest mistake however, was to rig the 2016 democratic party presidential primary for former Secretary of State and establishment favorite Hillary Clinton.
You see, an Independent Senator named Bernie Sanders started to gain traction with democratic voters. Having positions such as Medicare for All, an isolationist foreign policy and not being in the back-pocket of Wall Street made the DNC nervous. It was supposed to be a slam dunk for Clinton. It was her time they thought.
So, in order to clinch a Clinton victory, DNC operatives had to curtail the campaign of Sanders. Thanks to Wikileaks and the testimony of former DNC chair Donna Brazile, it was revealed that before the primary even started, the Clinton campaign had taken over the DNC.
"[Clinton's] campaign had the right of refusal of who would be the party communications director, and it would make final decisions on all the other staff. The DNC also was required to consult with the campaign about all other staffing, budgeting, data, analytics, and mailings," said Brazile.
Rep. Debbie Wasserman Schultz (D-FL) who was the DNC chair at the time, stated via email of Sanders, "He isn't going to be president."
The bias went so far that Brazile leaked primary town hall questions to the Clinton campaign ahead of a CNN town forum. 
In return for sabotaging the Sanders campaign, some of his supporters stayed home. In states such as Michigan, where Sanders was popular, Trump ended up defeating Clinton by as little as 10,704 votes. It wasn't that Trump won voters over, voters just decided to stay home.
Now it's 2020, and it seems the DNC is at it again.
Not only was the Iowa caucus a disaster thanks to a malfunction of the Shadow mobile app, but now some are questioning the whole primary process. But what isn't debatable is that Sanders narrowly beat former Mayor Pete Buttigieg by a margin of 2,600 votes. Yet Buttigieg is projected to have one more delegate than Sanders due to state delegate equivalents.
Now with news of Sanders surging in New Hampshire, the DNC has reportedly started to panic. Democratic party figures such as former President Barack Obama and former Secretary of State John Kerry have privately shown concern of the rise of Sanders.
Former Vice President Joe Biden finished a dismal fourth in Iowa, as concern over his son Hunter Biden and his lackluster campaigning are starting to show. Senator Elizabeth Warren (D-MA) has lost any momentum she had in the fall.
The DNC is making rule changes to permit billionaire and former New York City mayor Michael Bloomberg to appear on the democratic presidential primary debate stage. Bloomberg has spent $200 million on his campaign, and progressives aren't happy with the DNC bowing to Bloomberg.
Even center-left Democrats such as Montana Governor Steve Bullock expressed outrage.
"Democrats should not be connecting the ability to be heard to money. Period. DNC did that in setting debate requirements & in removing them. You link money & politics, process gets corrupted. Dems should be rejecting money's influence, not letting it guide our primary," tweeted Bullock.
The DNC is doing a disservice to its voters, whether it's in the primary process or favoring one candidate over the other.
The DNC is seemingly attempting to rig Sanders out of a victory once again. If the DNC wants Trump to win re-election by shunning its progressive base like they did in 2016, it's certainly doing its part.