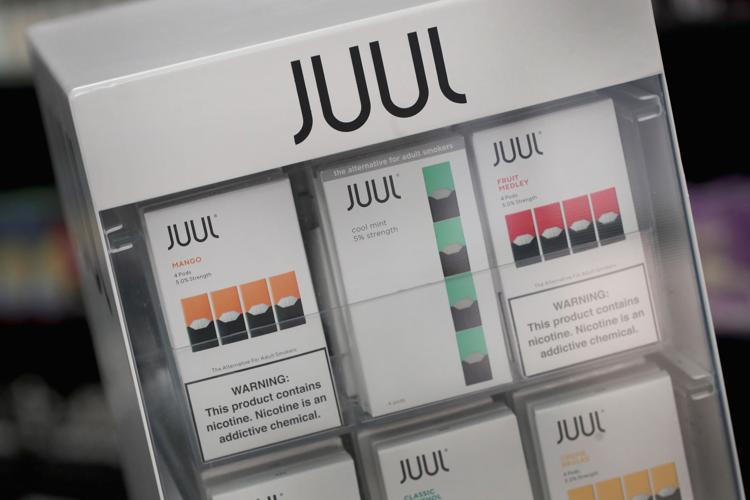 Unless you live under a rock, the popular e-cigarettes Juuls have attracted the attention of the federal government. The Trump administration announced a few weeks ago that it would ban the sale of the popular flavored e-cigarettes.
Michigan was the first state to ban flavored e-cigarettes and other states such as New York, California and Massachusetts are in a similar trajectory. The government action comes after the death of nine people, with 530 others sickened in 38 states. Juul Labs, the company that makes Juuls, has stopped advertising and will comply with the Trump Administration, until the cases of those sickened are examined.
If you have paid attention in history class, you'll know that a similar movement which involved the intervention of the government to ban a taboo substance occurred a century ago, Prohibition.
Prohibition, the ban of alcoholic beverages in the United States, is looked at as one of the most boneheaded acts of federal action in U.S. history. Of course, at the time, the ban of alcoholic drinks was looked on as something that need to be done.
For instance, in 1887 Supreme Court Justice John Harlan said "We cannot shut out of view the fact, within the knowledge of all, that the public health, the public morals, and the public safety, may be endangered by the general use of intoxicating drinks; nor the fact established by statistics accessible to everyone, that the idleness, disorder, pauperism and crime existing in the country, are, in some degree ... traceable to this evil."
Only the opposite was true. Crime rose and the tax revenue which could've helped minimize the impact of the Great Depression, was absent. People who wanted an alcoholic beverage would do whatever was necessary to have it. Prohibition was ineffective and only hurt the consumers.
The ban on Juuls, while not on the scale of Prohibition, strikes a similar tune. I see many people use Juuls or other flavored e-cigarettes. In fact, if you told me flavored e-cigarettes were under government scrutiny, I would've had no idea.
While health concerns over flavored e-cigarettes are likely well formulated, it should be up to the consumer to decide if the negatives of flavored e-cigarettes outweigh the positives. It doesn't take government action to tell the populace you shouldn't use flavored e-cigarettes. There has never been a federal ban on traditional cigarettes for instance, and the effects of smoking tobacco are well documented. Kind of odd, don't you think?
With this mind, it should be up to the consumer to decide whether to use Juuls or any flavored e-cigarette. It should be obvious when libertarians, socialists, conservatives and progressives are all siding against you; you aren't in the right.
As Milton Friedman once said, "Governments never learn. Only people learn."