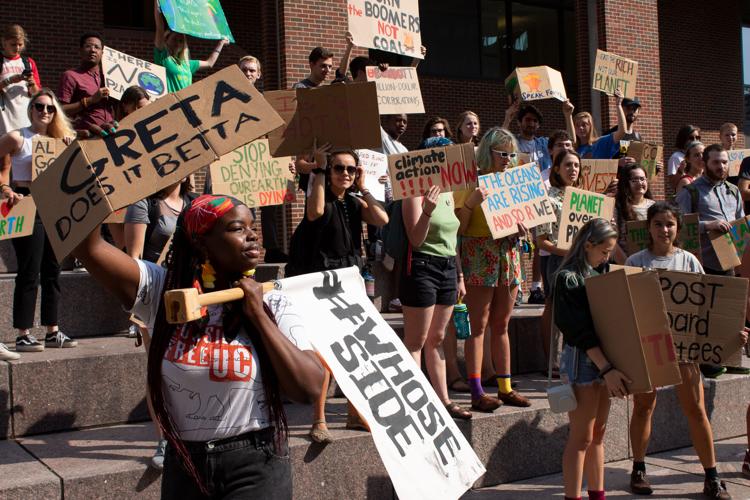 The first time I was taught about the climate crisis, I was in AP Environmental Studies class during my junior year of high school. Finally, a high school teacher talked to me straight about something I'd heard hums of debate over only on social media and within smaller communities.
Why was I only formally hearing about this in 2016, and in a specialized AP class, of all places? In 2018, the U.N.'s IPCC report confirmed that by 2050, global temperatures could rise 1.5 degrees celsius, sounding the global alarm for the need for an aggressive agenda on reversing climate change. We've also had scientific evidence of a warming climate for over half a century. Yet, modern educational systems only graze over topics like native ecology and climate science.
Adequate environmental studies, a facet currently missing from most public curriculums, is absolutely crucial to the mitigation of the climate crisis. A foundational knowledge of ecology, or the interrelationships between living things in the natural systems around us, ensures that we understand our place as humans on a densely diverse planet.
Certainly, we learn the basics of biology in science class. Still, we don't often make those vital connections between ourselves, other animals, plants, fungi and all other organic matter – literally dirt.
As someone who hated science growing up and learned only later in life the importance of ecology, it makes so much sense that I didn't understand it in school. I didn't see how I fit within it all. Now, while we battle arguably the largest crisis in human history – our own human-caused climate crisis – it's more apparent than ever that we got here because we lack a vital piece of our education.
When we foster deep care for the natural systems that protect us early in our lives, making those necessary connections between our classrooms and the outside world, we can ensure that the decisions we make as adults enhance rather than destroy those systems.
Memorization of flashcard terms is not how kids learn to love and understand nature. We should instead grow up learning to identify our native trees and wildflowers, piece together that the earth is literally what feeds us and creatively problem-solve with our natural world as a priority.
These are desperate times, and although the growth of environmental education within our public curriculums will be generationally slow, it's of the utmost importance for us to incorporate it.
Clearly, generations of the past have been taught wrong. They've been taught to put profit over the planet, to use all our precious nonrenewable resources and to ignore the fact that their actions will come to harm people in irreversible ways.
As we've seen in the last year or so, young people are rallying together more than ever. They've been alternatively educated on the environment through social media, allowing for climate activism to come to the forefront in popular culture.
Missing parts of our public education have been pieced together by a savvy generation that's already feeling the long-time-coming effects of the climate crisis. In order to maintain this momentum, school curriculums must catch up.