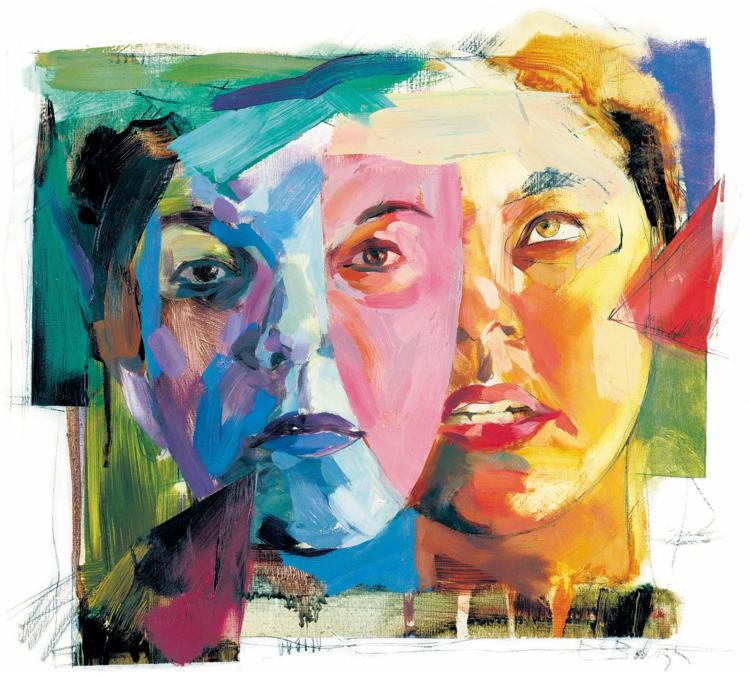 President-elect Joseph R. Biden said in a statement last week: "We are still facing a very dark winter." We're all desperately sick of hearing about the recent spike in cases that won't stop climbing, but with furthering restrictions put on all of us, we must be as prepared as possible for this 'dark' winter nonetheless.
My roommate, a psychology major, has been studying the effects of lockdown and pandemic madness on mental health, hypothesizing that most people have experienced worsening mental health in the last nine months. Her research question is noticeable among all demographics, but college students especially may struggle this winter as school comes to a halt and socialization becomes more difficult.
For students who might already deal with anxiety or depression or who have gone through a few stages of their quarter-life crisis already, must have felt even further strain on their mental health in recent months. In fact, anyone who falls under the category of 'still figuring it out' probably has.
There is still so much uncertainty for the future at this point, and as winter sets in, we must pay attention to how that affects us. Because of the shift to shorter, darker, colder days during the wintertime, seasonal affective disorder is all too common already, leaving people with symptoms similar to depression.
Merely paying attention to how your mood and energy levels change during this time can help tremendously. Maybe that means writing in a journal, using a mood tracker, or trying meditative practices that tune you into your body and mind without judgment.
The habits you may have picked up to cope with time spent in lockdown amongst the chaos, all the things that you did in March, April and May to ensure you didn't fall into a pit of despair, keep doing those things. No matter how much more difficult it feels, make it work for winter.
Keep going for walks, enjoying the outdoors, all that– but bundle up. Make sure you see the sun, or if it's overcast, at least breathe some fresh air, no matter how crisp. Time outdoors is a must, especially when being locked up indoors feels like the only option due to COVID-19 or the cold.
With school break coming close, there will also be a lot more time to fill with the hobbies you may have fallen off when the world began opening up again. Or maybe take the time to tune in, to practice as much self-care as possible, whatever that means for you.
Don't forget all the things that kept you whole this spring, but also embrace the season change– decorate for the holidays, have cozy evenings with hot chocolate and give gifts to all the people you love. This winter may be dark for the world, but it doesn't have to be for everyone personally. As long as we stay safe, take care of ourselves, and meld the two together the best we can, we'll make it.