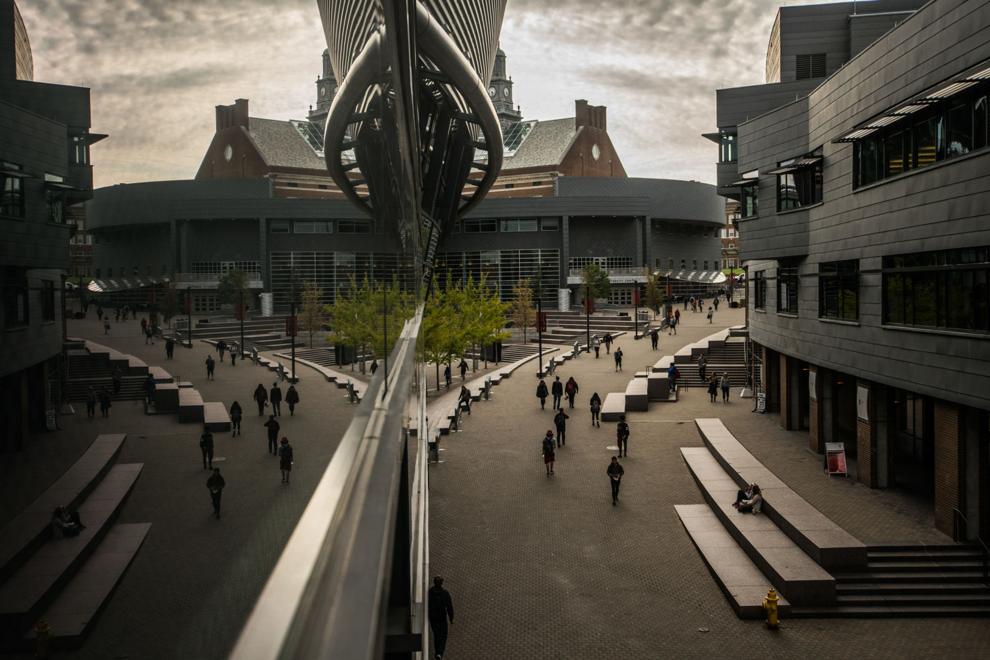 If you've been lucky during the COVID-19 pandemic, then you haven't lost a loved one. If you've been really lucky, you haven't suffered financially and have remained in good health. Undoubtedly, underneath the more tangible collateral are much more intangible harms taking a toll on us. Specifically, college burnout, as a result of remote learning, is more widespread than ever.
Though I undoubtedly miss in-person instruction and my classmates, I won't argue that remote learning is without any benefits. I don't feel that my classes have become more challenging since transitioning to the online platform, and, timewise, it has made my life much more convenient. As a DAAP student, no shred of my being misses panic power walking to the printer so I can pin-up before critique starts. The nature of remote learning has allowed me to work as long as I please, even up to the very last minute. I've even cleaned my house and cooked while listening to lectures.
With these extra time allowances, why do I feel like I can't get anything done?
A little thing called extraneous cognitive load. Cognitive load is the mental capacity it takes to get something done, like write an essay. Extraneous cognitive load is anything not related to the task at hand that could be distracting you, for example, a global pandemic. The past year has certainly provided its share of extraneous stress – the rapid spread of COVID-19, a reignition of the Civil Rights movement and a more public exposure of systematic racism in our institutions, a tense election, a domestic terrorist attack, and more. Additionally, removing the face-to-face comradery amongst classmates – comparing answers after a test, complaining about assignments, participating in group projects – as a way of blowing off steam only intensifies isolation.
It seems that most professors are cognizant of our magnified external stress but do not take it into account when planning or instructing their courses. I can't begin to count the number of times I've been told that I'm "expected to work just as hard" or "should stay late after class because [I] shouldn't have anything better to do." When you factor in "zoom fatigue" and the effect of video calling on our body's fight or flight reflexes, it's no wonder students across the country are experiencing sudden burnout. In a survey conducted amongst students at a large public university, 89% reported increased difficulty concentrating and 86% reported increased concerns on academic performance due to the COVID-19 outbreak. 
So, what can we do to cope with this mounting external stress?
Talk to your professors. Be as open and honest as you can about your circumstances and feelings. Though they do not possess the power to eradicate our external stresses, there are a number of measures our professors can take to prevent classroom fatigue while ensuring that we meet course objectives. For example, some professors have removed late penalties, instituted grace periods, agreed to drop students' lowest quiz or test score for the semester or have broken large assignments up into more manageable pieces. Our ways of communication have adapted to the new normal, so let's remind our professors our curriculum should too.