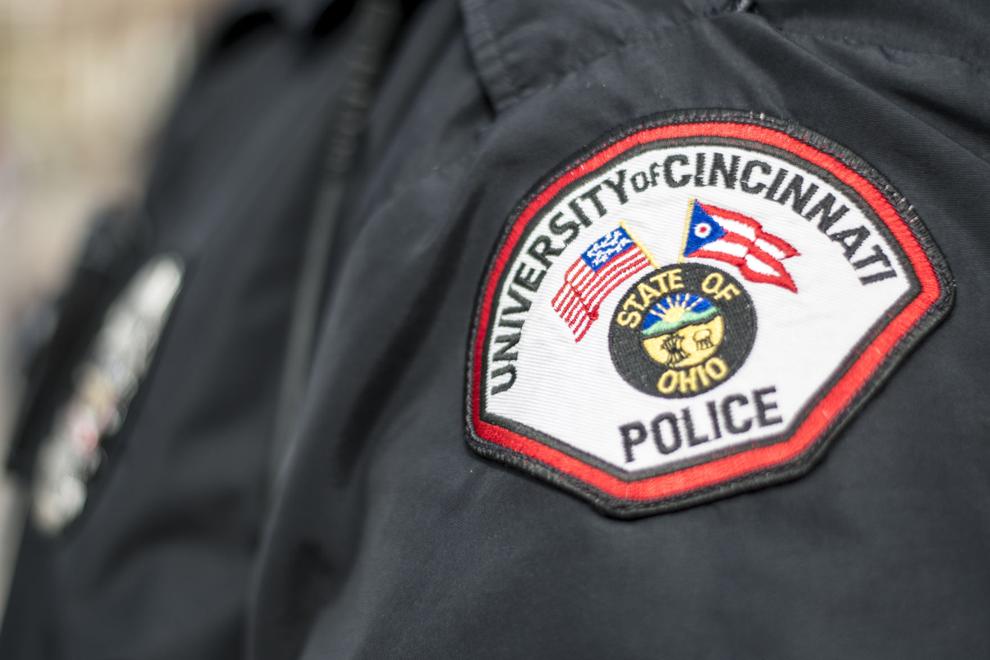 This past Sunday, students received a quick message from UC Public Safety. It went something like, "Police responding to an emergency reported near Dabney Hall. If safe, stay at your location, be observant and take action as needed."
An emergency, they said. Not a literal shooting in the middle of UC's campus. An emergency. Students in and around campus in the middle of the day, 12:30 p.m. to be exact, were fully unaware of the fact that gunshots had been fired right next to Dabney Hall, a dorm filled with mostly first years. According to a Fox 19 newscast broadcast that night, gunshots even ricocheted on a window, shattering the glass of a campus building. 
One student even caught the whole event on video and posted it to social media - here's what happened. Two men and a woman, possibly a student, had a screaming match in front of the Dabney stairs when one man got a gun out of his car, and the other two drove off in their own. The gunman shot four shots at the car as it sped away. The tense and soon life-threatening altercation shocked student witnesses who ran for their lives. Thankfully, no one was hit by the flurry of bullets.
Meanwhile, the rest of us had no idea. One friend of mine worked on campus that day and walked right by the caution tape on the way home, unaware of all the chaos minutes before. She was finally made aware later that day when the threat was long gone.
As far as I know, UC Public Safety's only job is to make sure students are, well, safe. Is keeping us ignorant of dire public safety concerns really a way to do that? Obviously, they have a persistent and unsettling track record of failing to alert students on public safety concerns on campus, let alone shootings that take place steps away. It does seem like the simplest, most helpful step that could've been taken in the countless scenarios we were left in the dark about would be to alert the campus community as soon as possible. Seemingly, this is an impossible standard to maintain.
Continued failures from those meant to keep us safe, pushback from the campus community and little steps from UC Public Safety to appear sympathetic and reform-minded. It's a predictable cycle with no end in sight, and clearly, we're back to square one once again. Will our calls for campus safety reform ever solidify into real change?
Back in my freshman year, the last time I can recall a shooting on campus, all students received a message to "RUN, HIDE, FIGHT." And while not the most pleasant message to receive, at least campus security alerted us of shots fired in the first place. I remember being out at the time, just a building away from the shooting, and sprinting back to the dorms as soon as I heard.
But hey, at least I heard that time.