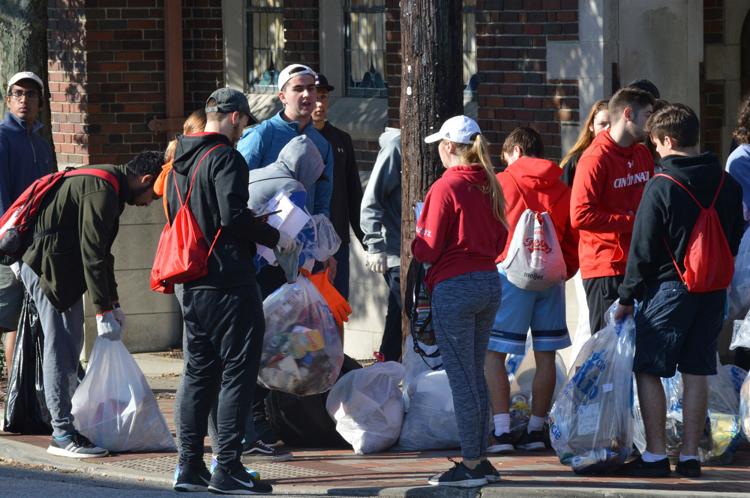 The Cincinnatus, UC Global and UC Global scholarships' volunteer requirements should be waived for the 2020-21 school year.
On Aug. 24, I was scrolling through my UC email, sifting through the usual onslaught of spam mail still arriving from listservs long unsubscribed. For the first time in several semesters, I happened to open an email from the UC Center for Community Engagement. 
To my surprise, I found a note that service requirements for UC scholarships were still required for the 2020-21 school year, despite the cancellation of last year's quota due to the still-too-relevant concern of COVID-19.
While it is true that the pandemic has put stress on vital institutions like hospitals and schools who need extra hands now more than ever, college students feel this pressure too. Many are already spread thin between paying the bills and grinding away at the more-for-less hybrid model coursework.
UC needs to face it­. Not everyone has time right now to work without compensation. To require unpaid labor to stay in school seems heavy-handed during a time when financial stressors have us all questioning why we are even enrolled and paying full tuition at a university in the first place.
The effort on UC's part to resume normalcy through service work amid this pandemic is well-intentioned. Still, considering the reality of volunteering for most Cincinnatus and other scholars, this demand comes off as dangerous and ineffective.
Students in need of hours might typically turn to large neighborhood cleanup events like Clean Up Cincy that enlist hundreds of students to troll the streets of Clifton and pick up litter. In previous years, social events like these helped students get those last few required hours in and maintain their scholarships.
Now, however, the Center for Community Engagement suggests participating in online tutoring or other digital, limited contact services to reduce exposure. The thing is, I'm already an online tutor, and although I get paid through the Learning Commons, the service is still completely free for students. What good does it do for me to do my job for free with no added savings for the people I tutor? Situations like these make you wonder who these service hours are really for: the people we're helping or the university advertising our charity.
Personally, this requirement doesn't push me to do any more for my community. Most of my hours, and those of my peers, are projects we would be involved in anyways and only coincidentally meet UC's service quota. The volunteer opportunities I've found through UC, on the other hand, have often seemed like a waste of time for everyone involved. Whether it's a mass-neighborhood cleanup where everyone leaves halfway through or an after-school tutoring session for a student who doesn't have homework, all the opportunities I've been pushed to take up for my Cincinnatus hours have felt more like ineffectual chores than valuable service.
The bottom line is, now is a critical time for the young and healthy to help those in need. The volunteering you do should be thoughtful, practical and on your own terms – not just a quota.