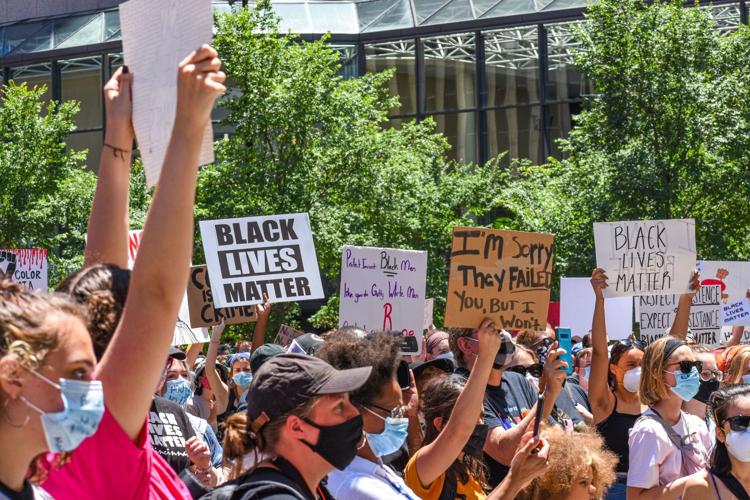 Wearing a mask these days? On the one day of the week that I have in-person classes, I see at least one person walking around campus without one. Silently, I'll stare the person down like the coward I am– words don't pass through my own cotton shield very easily.
Why are people so relaxed? In the last month, Ohio's coronavirus case count has been on an increasing trend. Pretty significantly, Ohio's coronavirus death count has consequently been on the increase as well, with total deaths reaching over 5,000.
Of course, city centers have been hurt the worst due to a simple numbers game. Hamilton County has the third-highest case, hospitalization and death count behind Franklin and Cuyahoga Counties. While every day does vary, Hamilton County has seen the same increasing trend that the rest of Ohio has this October.
However, once you dig into the detailed case counts between zip codes, it's important to also note that the highest rates are seen in places like College Hill, Norwood, Silverton and Delhi. Disproportionally, Black neighborhoods have been hit the hardest by this virus.
Black death, whether it be at the hands of police officers or through the spread of the COVID-19 virus, has been a seemingly never-ending trend for communities of color. This trend can be found across the country. The coronavirus death rate is two times higher for people of color.
Racial injustice permeates into just about everything, even a viral disease that physiologically cannot discriminate against bodies of color. It must be our man-made social, economic and healthcare systems at fault.
This global pandemic is showing us where our systems are weak, flawed and discriminatory. We're supposed to be working tirelessly to rid ourselves of this deadly disease on every level of society in an effort that spans globally, nationally and locally.
After half a year of protests and turbulence around racialized inequities, access and violence, we're still killing one group more than another. College students have settled themselves back into their continuously gentrified neighborhoods and have obviously been perpetrators of further spread.
Kids walk around busy streets maskless, parties rage on and the consequences among a white majority aren't felt. Here and now, I am telling you to feel these consequences. If you were protesting on the streets with the Black Lives Matter movement this summer, you should know that being privileged enough to attend a university means you have the power to really hurt, or really help.
After weeks of watching cases rise and fall in correlation with the back to school season, seeing high numbers right now is unnerving. As people settle into the "new normal" of wearing masks most of the time and making a little effort to be safe, I've also watched people pretend like the pandemic is over.
With the change of season, there's an air of "nothing is wrong anymore– we can go back to business as usual," undermining all the work we've done so far to protect the people most vulnerable. Let's turn this around.