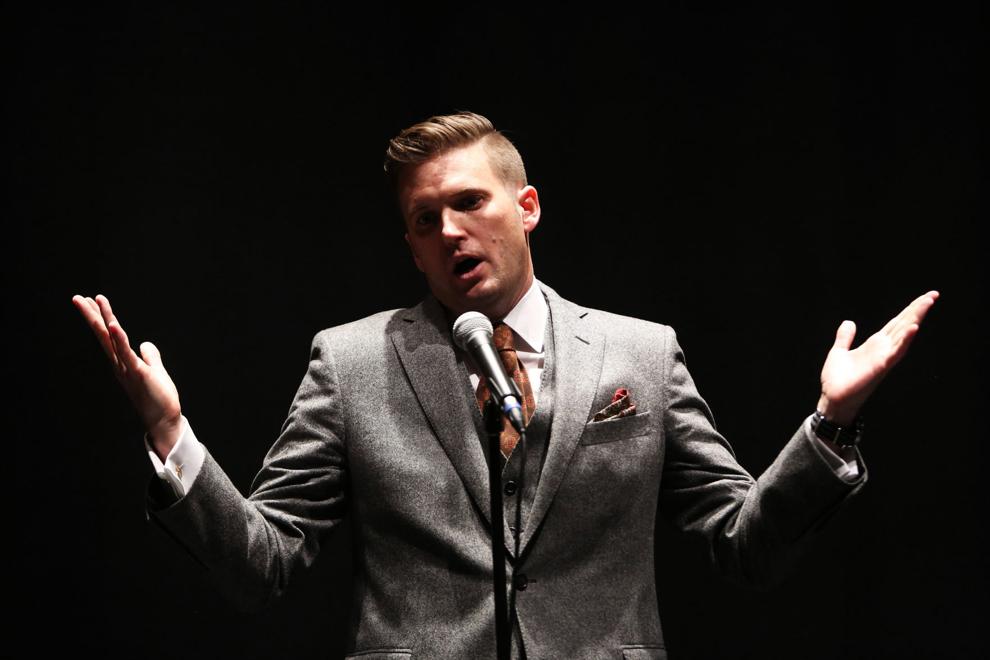 As a direct response to nationwide college campus protests rejecting alt-right speakers from visiting their respective universities, the Ohio government has proposed that all Ohio public colleges must accept anyone who wishes to visit.
Thanks to Senate Bill 40, which is now being passed on to Gov. Mike DeWine's office for sign-off, Ohio has officially aligned itself on the side of alt-right extremists who preach white supremacy and worse.
According to the Columbus Dispatch, the bill would "prohibit state institutions from encouraging behavior that prevents speakers from lawfully expressing their viewpoints in an area expressly reserved for a speaker or group."
The bill would ban specific "free speech zones," or designated areas for participation in free, and sometimes extreme, speech. It would ban security fees for speakers or the university's ability to protect its students and professors from potentially violent encounters. It would also ban official warnings about content that could be triggering to particular groups– we're talking outright racism, homophobia and all types of hate speech.
It's all in the name of "free speech." But, what about the safety of students who are physically threatened by the speakers' "First Amendment rights." Are we just okaying all forms of hate speech on college campuses during one of the most politically trying and contentious times in the last century? As we saw on Jan. 6, the incitement of violence is not out of the question when alt-right conspiracy theorists enter the picture, along with the possibility of causing the endangerment of our institutions' student bystanders.
At UC, a self-proclaimed "alt-right" speaker Richard Spencer was set to visit UC but refused to pay for a standard security fee set by the university. His refusal caused Pres. Pinto to cancel his visitation, as without security, the Spencer visit could very well have caused violence on Main Street. This bill would have forced UC to accept him with open arms.
In fact, the bill acts as a promoter of one type of speech– hate speech. What reason would a university even have for rejecting a speaker who is just sharing their views with the public? Colleges aren't here to stifle our learning or squander our rights. They're here to protect us, and disallowing universities from prioritizing the safety of their diverse student bodies is a travesty.
Free speech, free speech, free speech. Far-right wingers constantly promote it because they feel like the left stifles it. But it's not about free speech. It's about spreading violent, harmful extremism in the face of massive groups of people who say enough is enough. If students protest someone who preaches hate from coming to their campus, maybe that means the person should stay away. It's students' right to safety within their home institution that's at stake here.