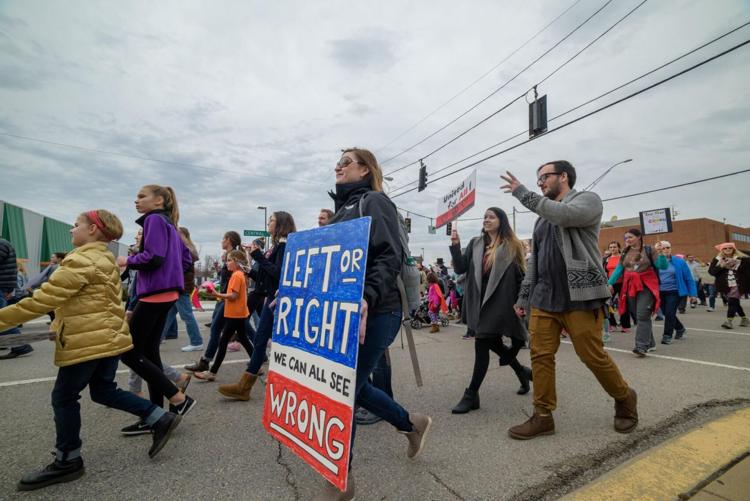 As a Biden presidency and Democrat-controlled Congress draws closer by the day, the COVID-19 vaccine slowly immunizes the masses and we begin a new year that could signify much less tragedy than the previous, there are still no guarantees. I think we all know that. 
This past week, there was proof of that uncertainty right on our Capitol's front doors as our nation shakily held its breath in fear of escalating civil unrest, a coup and overall national chaos. While riots ensued over the president's election loss, political leaders from both parties condemned the violence and the president told the "very special" rioters to go home.
In brief moments of delusion, I find it shocking that people still willingly and passionately believe in the president's every directive. Then, I remember that the social internet spoon-feeds us loops of information we adamantly want to believe over and over again until we lose autonomy over our own knowledge base and belief systems.
Could this New Year's chaos finally be a wake-up call to all — rather than half — of our lawmakers that systematic change must be made?
Most importantly, our country's lack of regulation on big tech allows for personalized social media pages to act as endless scrolls of divided news streams. A blatant disregard for the real harm caused by polarizing algorithms has now officially nurtured violent unrest. It's truly terrifying.
Do supporters of the president really believe in his falsely claimed election win, or are they actually just choosing fascism and violence in order to maintain their leader's political power in this country? I truly want to believe the former. Although, if his supporters really believe in nationalism and our democratic constitution as it stands, shouldn't they choose not to burn the country's foundation to the ground?
I'm sure that no matter our political views, we could all agree that 2020 has been the worst year in most of our lives. Not only did COVID-19 hit us like a ton of bricks, but our political landscape was in absolute tatters, disabling our government from adequately supporting us through the pandemic and the long list of its consequences.
For college student "dependents," that meant receiving no aid whatsoever from the federal government and a laundry list of bills from their universities just the same as every other year. Last year, our demographic received little remorse from institutions meant to protect us.
While Biden's agenda is not as progressive as many young people on the left would like, his presidency is a chance to restore the tradition of American democracy and maybe even fundamentally improve it, especially with a Democratic House of Representatives and Senate by his side.
In 2021, we must collectively decide to move forward as a country. Biden will be our next president, Harris will be our next Vice President, and Georgia will finally have its first black senator– say it with me. Let's manifest a year of renewed political stability and peace, one that will slowly but surely begin a difficult American healing process.