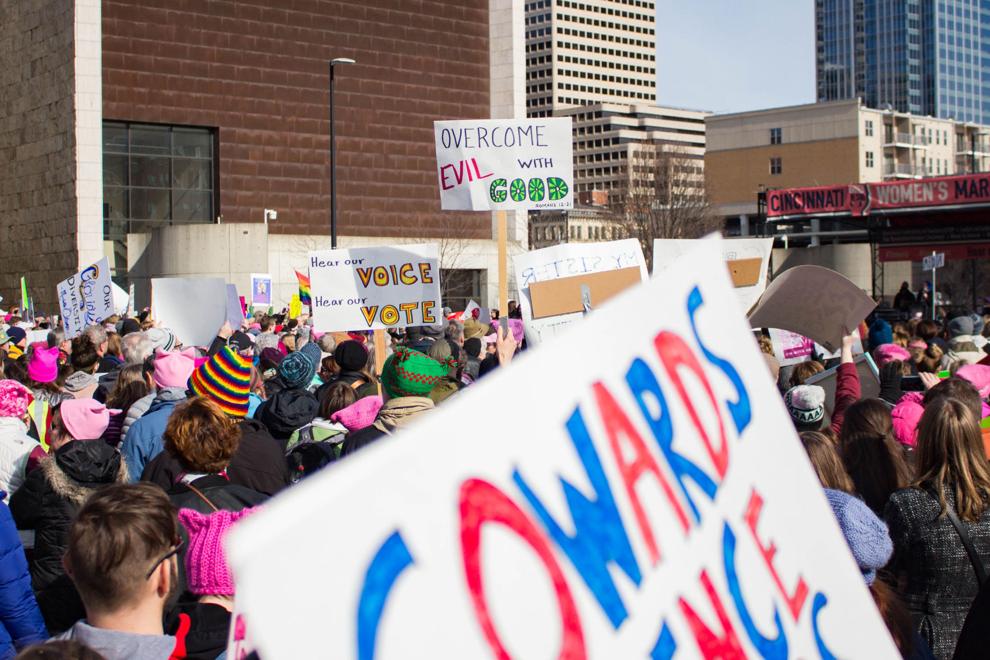 To start, white feminism is not what we're celebrating here. Sometimes, I find that there's a default one-dimensionality to feminism that isn't intersectional, that isn't wholly representative.
The idea of "Women just wanna have fun-damental rights" feminism is often marketed as a simple, easy to get behind concept. It's not, really. 
In recent years, what many have viewed as progress for women – the definition of "feminism at work" in many's eyes – has only further commodified women's identities. In the last century and before, women were valued solely as objects of beauty and docileness. Now, it seems women's productivity, or their most optimal ability to juggle work, homelife and motherhood, has been tacked on to that and labeled as progress.
Women are burnt out, emotionally drained and set to impossible expectations for how much one person can provide for others. We now expect women to perform in ways men have never had to. 
Instead of replacing old standards of success for women– labels like homemaker and housewife– we now instead stack more standards on top of those. A 'do-it-all' modern woman is now the ideal, setting women up to raise children, hold together a family and work full-time. Essentially, women are still constantly expected to serve the needs of others. All of that on top of one another?
There's a "pink tax" to being a woman, not only in how much we spend on deodorant and shampoo, but how much time we spend putting makeup on in the morning, taking care of our partners' and children's needs and every other little thing women are automatically responsible for. That extra mile every woman has to walk to meet men at the start of the race, a deeply taxing and draining mile that shouldn't go uncelebrated.
Now, we look back on women's history and celebrate those who could do it all. Not only did they raise families and marry good husbands, but they also discovered the cure to this or that disease and wrote now-classic novels under male-sounding pseudonyms. Like during Black History Month, we'll hear the same names every year.
This women's history month, though, let's celebrate more than the superwomen who set astronomical standards for womanhood. Let's celebrate the every-woman who still, to this day, struggles to understand her place in a world built and standardized by men. Let's celebrate the housewives, the old maids, the actual maids and more of all colors and castes. Let's celebrate those who now reject gender as a defining part of their identity, untangling themselves from a world of gender roles and preconceived notions.
What I'm trying to say is that Women's History Month should not simply highlight how women pushed their way into small portions of a man's world, mostly economically. It should celebrate what women have to offer in full, un-optimized, un-perfect ways, doing the best they can under the circumstances.