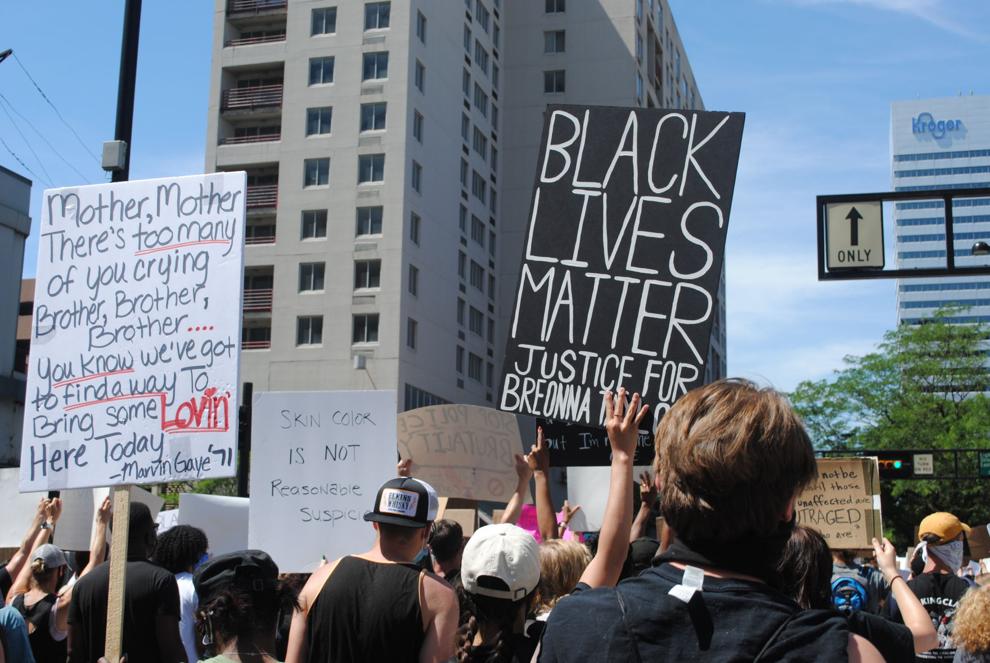 "There's so many revolutions that everybody's a revolutionary," said the "Euphoria" character Ali, played by Colman Domingo. "The rich. The poor. The right. The left. The young. The old. The beggars. The bankers."
Ali – who is sponsoring Rue, the teenage main character struggling with substance abuse, played by Zendaya, on her road to recovery – continues to describe what he sees as the problem with "movements" today. From his perspective, multiple effective movements cannot co-exist and create change. 
"The revolutions are fought and won so damn fast that people don't even have time to implement change," he said.
Ali's character and I have very different life experiences: Ali, a Black man who grew up with an abusive father and struggles with substance abuse; Me, a gay, white man who grew up in a heavily conservative small town. I would never compare our experiences, nor do I want to speak over a person of color or diminish their views of the world. That is not what I want to do in this piece.
I do, however, fundamentally disagree with Ali's view. He has lost hope that our movements can actually change the world and, understandably, given his experiences. But, in my opinion, there is plenty to be hopeful about. 
"Black Lives Matter is such a major part of our global conversation right now," said Black Lives Matter co-founder Alicia Garza to National Geographic. "And that it's forcing people across all walks of life, all sectors in our economy, and every corner of the planet really, to assess whether we are where we need to be – and what we need to do to get to where we're trying to go."
She acknowledges that she doesn't "have illusions at this stage that everything is going to change tomorrow" but is hopeful because "the first time we were fighting people to even say Black lives matter," Garza said. "Now everybody's saying Black lives matter. The question now is, well, what do you mean? I would say that's progress. And that does give me hope."
On the LGBTQIA+ activism front, real, lasting change is closer than ever. President Joe Biden nominated Dr. Rachel Levine, the first transgender woman to be nominated for a Senate-confirmed post. He also reversed former President Donald Trump's disgusting transgender military ban.
Is this enough to be complacent? Not even close. But to see change happen so quickly is a truly joyous moment. 
Now, I have just given two movements as an example, but, in many ways, our current Commander in Chief Joe Biden won the 2020 election because of all of our modern-day movements. Washington Post writer David Meyer acknowledged as much in a November 2020 piece, while bringing up another point that should give us all hope that our movements will be successful. 
"The activists who supported Biden's campaign (...) surely recognize his difficulties, but they are unlikely to cut him much slack," Meyer wrote. "Nor should they. Although it's easier to mobilize large protests against political opponents, challenging your allies is essential to making progress. Why let up just when you have a chance to aim higher than simply not making the world worse?"
This is why I have hope that our social justice movements aren't going to fail us. Activists have as much leverage as ever, and they are going to keep using every bit of it to fight for the change that is long overdue.