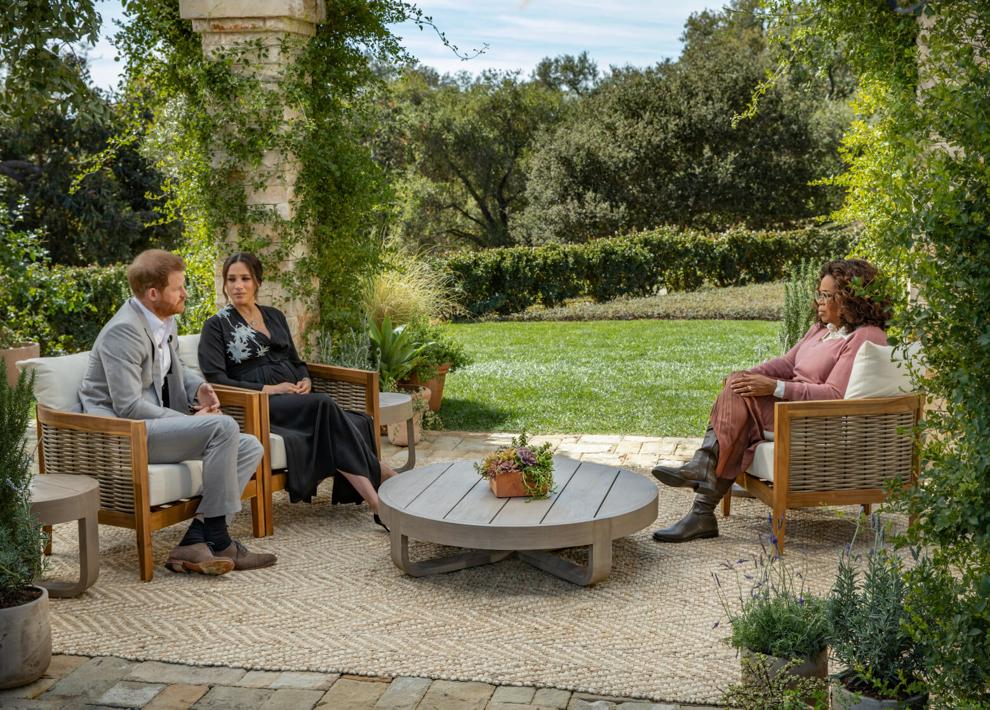 "Racism is racism whether you live in a palace or in a shack," said CNN host Don Lemon during CNN Tonight's March 12 broadcast. Just three days prior, on March 9, Prince Harry and Meghan Markle, Duchess of Sussex, spoke their truth in a 90-minute interview with Oprah.
Although their interview with Oprah consisted of the couple speaking out on their experiences living in the Royal household, the entire world seemed to have formed their own opinion.
Including Piers Morgan, a former Good Morning Britain host: "I believe in the right to have an opinion," he said. "If people want to believe Meghan Markle, that's entirely their right. I don't believe almost anything that comes out of her mouth." However, when racism is involved, there is no such thing as an opinion. Not acknowledging it doesn't mean that it ceases to exist.
Racism has infested America for over 400 years and clearly also festers within the United Kingdom (UK), even in Buckingham Palace.
In the interview, there were many key differences in how the UK media portrayed Markle compared to Kate Middleton, Duchess of Cambridge. When Markle was cradling her baby bump before giving birth to Archie, the UK media portrayed her as vain. When Middleton was pregnant, she was depicted as a nurturing mother. When Markle ate avocado toast, she was accused of bringing about millennial shame, but when Middleton consumed avocado toast, she was portrayed as curing her morning sickness due to pregnancy.
Markle was also accused of making Middleton cry revolving around a flower girl fitting before the wedding. As noted in the interview by Markle, "the reverse happened."
Although Markle heard some of these remarks from her friends and family warning her how the UK media was portraying her, she thought that the "firm was protecting her." The firm is a term regarding royal staff and other working royals. Her belief in the firm protecting her couldn't be further from reality.
On top of trying to navigate her new life of being a Duchess, constantly facing blatant racist remarks from the media and being pregnant with Archie in 2019, a family member had the audacity to have a conversation with Prince Harry on "how dark" the color of Archie's skin tone would be.
In addition to that disturbing conversation, there was another prior unsettling discussion on whether or not Archie would receive security and his proper title. Why would Queen Elizabeth II's grandson not receive his proper birthright that would include protection as a royal, but his cousins who are white would? Pure nonsense.
As the interview continued, I was shocked to know the full extent of the pain she endured. Before watching the interview, I only knew half of her story.
"Perception and reality are two different things, and you're being judged on the perception, but you're living the reality of it," said Markle. "There's a complete misalignment and there's no way to explain that to people." 
As a Black woman, my heart truly goes out to Markle. When I see her, I see so much more than royalty. I see a strong woman of color who put up a fight to survive.
To hear the way she was being treated within the Royal household and being denied access to professional help when she was having suicidal thoughts, ripped my heart to shreds. My stomach churned and my mouth became dry. I felt disgusted. 
How could any human being be treated this way? Especially a member of the royal family? Much like the pandemic we're in, racism doesn't care if you're royalty. 
"I have lost my father, I've lost a baby, I've lost my name, there's the loss of identity, but I'm still standing," Markle said.