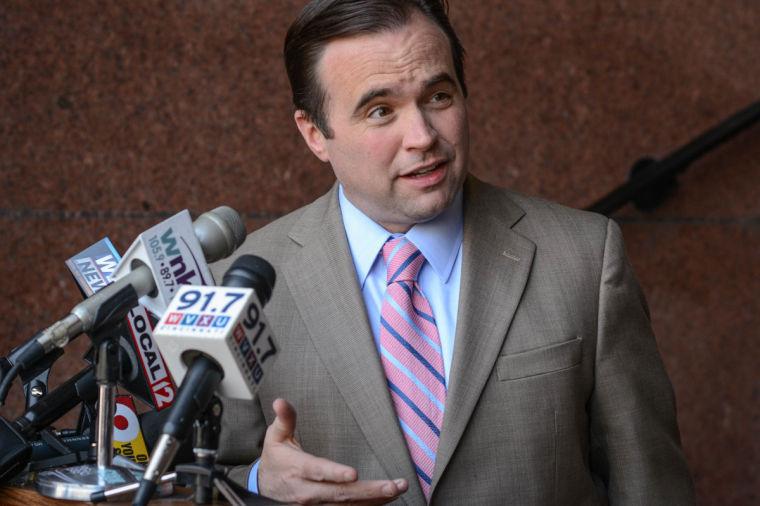 In what was a surprise to no one, Cincinnati Mayor John Cranley finally officially announced his bid for governor of Ohio. The question was not if he would, but when, and now we must ask ourselves, "are we excited?" I'm not.
It's not that I look at the centrist Democrat's policy promises and am mad – I'm not. Chief among his Ohio "comeback" plan is creating 30,000 jobs that pay over $60,000 a year. He supports an actual living wage of $15 an hour, universal broadband and fixing Ohio's ever-worsening physical infrastructure, such as roads and bridges.
He also carves out room for multiple social justice issues that I care the most about, like legalizing marijuana in the state and, most importantly, expunging the records of those with a simple possession charge. Cranley also mentions much needed criminal justice reform. 
Now, he doesn't go as far as I would like, but planning to shift funding from prisons to addressing poverty and mental illness while simultaneously establishing a special office to investigate wrongful convictions is a great start. In addition, he makes the bold pledge of signing an executive order on his first day in office preventing discrimination in state employment.
"He will fight for equal protection by passing nondiscrimination laws and protecting reproductive rights, he will ensure the state of Ohio is serving each and every one of its people with dignity," his website declares.
Here's the thing: Cranley has become known in Cincinnati for not coming through on these important promises. For example, two years ago, Cincinnati City Council voted to identify those eligible for marijuana expungement and connect them with resources to do just that. Yet today, they are no closer to accomplishing that goal. Also, the Citizens Complaint Authority, which investigates police misconduct, has been understaffed for years under Cranley – finally getting the funding it needed in July.
He tries to offset these worries by claiming that if he doesn't accomplish his goals, he won't run again in 2026. But I would be lying if that assurance made me feel better. 
Not only am I weary of what the mayor, who was sarcastically deemed "best conservative" by CityBeat readers, will actually do if elected, but I also worry whether he can get there at all. Some experts even think he could ruin the Democratic party's chances of taking down Republican incumbent Mike DeWine in 2022. 
Cranley will be running against Dayton Mayor Nan Whaley, who is running on a very similar platform. The Cincinnati Enquirer says the primary between these two will be "heated," which will force them to spend money that could have been saved for taking down DeWine. 
"The bottom line danger for Democrats is [that] a primary could very well be mutually assured destruction," David Niven, a political science professor at the University of Cincinnati, told the Enquirer. 
Ready or not, the "battle of the Southwest Ohio mayors is on." Though I would rather see Cranley run Ohio than DeWine, the bottom line is, he is just not exciting enough to make me say "Cranley 2022."