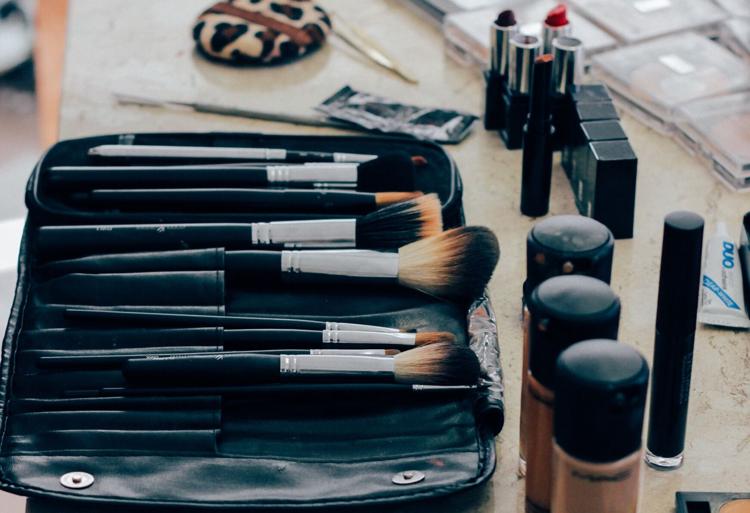 In May, YouTuber Ingrid Nilsen came out with a New York Times opinion video about makeup in quarantine. In a strange twist of fate, she reflected honestly why her pre-pandemic self emphasized her appearance: for the sake of others. 
She admits that although she often used to attribute her beauty practices as being 'for herself' and 'self-care,' her blinders, like many others, have since come off.
Now, after everything the 'new normal' has put us through, she often opts completely out of makeup just because it doesn't feel necessary. She gets on zoom meetings bare faced, apologizing for her appearance. But that got her thinking even more; "Why do I apologize for looking like me?"
As an ex-daily makeup wearer myself, her words struck a chord. Just about every young girl grows up in a culture that indirectly instructs her to put on a face of makeup every day. Later in her teenage years, she's scorned for her excessiveness, made to feel shame for how she's chosen to cope with the highly judgmental external reality that surrounds womanhood. Men and women alike will comment when women look "plain and gross" or "wear too much."
Many transgender women who like makeup are often criticized for their "excessive use." In the documentary "Disclosure," trans women in the spotlight claim that they often use makeup as armor. By looking too critically at someone's appearance, we diminish and objectify them, neglecting that they are so much more than the looks they present to us externally.
As much as we want makeup not to matter, it does. It means a lot to people for various reasons, whether it's armor, self-care or art. For better or worse, it's also a sense of aesthetic capital, something you can leverage to change the way people see you. While I'm unsure of whether the beauty industry was helped or hurt by the pandemic, it was worth half a trillion dollars in 2019. 
While there's a glaring double standard, as a heap of baggage associated with our looks, at least for the women I surround myself with and me, the pandemic has made what other people think a dramatically less important part of how we present ourselves.
Why is my bare face 'the natural look?' Can't my face just be my face, and not some kind of hot or not, commodifiable stump?
With the digital "from-home" lives we now live, our looks finally matter less than the work that we do. Nowadays, we don't come into work at an office job apologizing for our messy hair and bare face, hoping we're still taken seriously that day. Zoom's video quality isn't the best, anyways. It just doesn't matter these days.
Anyways, women already apologize enough, whether it be for speaking up, being too quiet or just existing. Even as we heal from this collective ailment and begin in-person life again, I hope we still choose to let go of the things we used to do just for others' sake.