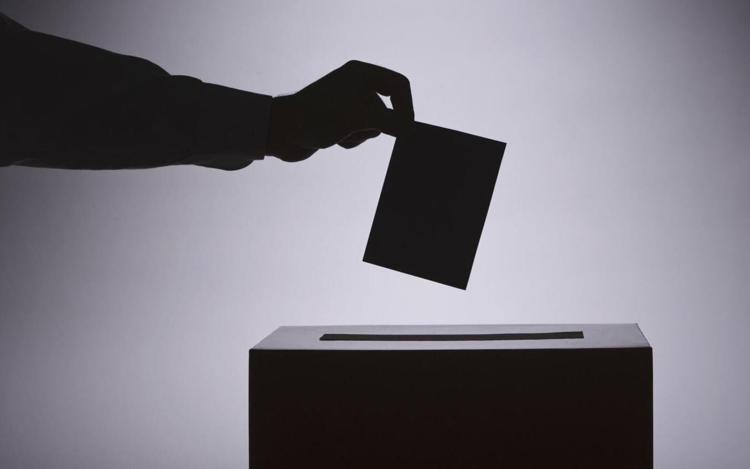 President Donald Trump and former Vice President Joe Biden told countless lies during the first presidential debate. 
Fact-checkers from CNN called it an "avalanche" of lies. AP News fact-checkers said lies "swamped" the first debate. The Washington Post couldn't fit all of the misinformation in one article, opting to write a fact-check part two. The list goes on.
A night with so many lies, one would think it would be almost impossible to choose just one. But, in my opinion, one stood out from the rest: misinformation on mail-in-voting.
On a night where President Trump downplayed the COVID-19 pandemic and compared the price of insulin to water, it may surprise you to hear that. In an election where more people will be voting by mail than ever, a lie has never threatened democracy more. First, we must debunk the claim that mail-in-voting is not safe.
A Washington Post analysis found that there were only 372 cases of possible voting fraud - either double voting or voting for someone deceased - in the 2016 and 2018 general elections, which equates to .0025% of the roughly 14.6 million ballots cast by mail.
So, no, mail-in-voting is not dangerous. 
For the sake of comparison, 4.8% of people tested positive for COVID-19 the week before the debate, according to the Centers for Disease Control and Prevention (CDC). It's quite ironic that President Trump cares more about the .0025% of mail-in-voter fraud cases than he does the 4.8% of people testing positive for a deadly disease. 
Trump's hypocrisy and disregard for the American people is nothing new, but never has it challenged our democracy as much as it does now. 
An August poll done by YouGov and the Economist, showing 37% of voters plan to vote-by-mail, proves this. According to the poll, most Biden supporters plan to vote by mail, at 52%. Compare that to only 20% of Trump supporters who plan to vote by mail. 
Trump is motivated to push his false claim that voting-by-mail is not safe because most Biden supporters will be voting that way, while his supporters will vote mostly in-person. 
Not only do his reckless, false statements challenge democracy, but they also put people in danger. This vote or health complex means fewer voters will vote, which is terrible for democracy, but it may be worse if they do decide to vote in-person because of mail-in-voting fears. These voters may brave crowded polling locations, where they risk getting the virus that has killed over 200,00 Americans. 
Voters can't win if they believe the President's false claims on mail-in-voting. Don't vote at all; you are sacrificing your American right. Vote by mail; you are risking your vote not counting, according to Trump's false logic. Vote in-person; you could contract a deadly virus. 
Trump doesn't care about democracy or the American people; he cares only about his reelection. Sadly, he will keep spreading this lie, but it is crucial to know the facts: voting-by-mail is not dangerous.