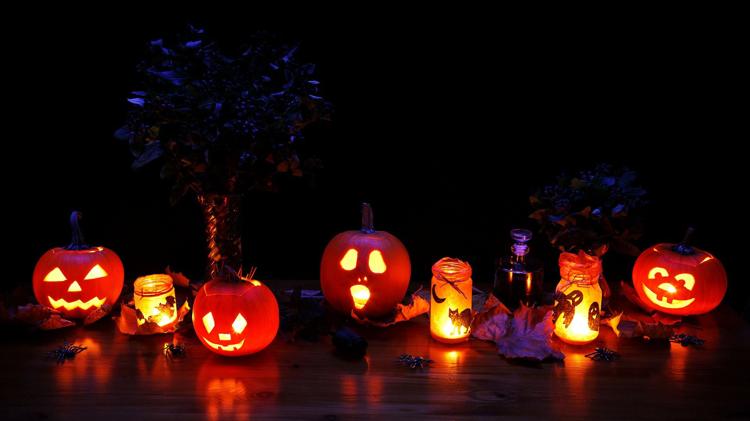 It's been seven months since COVID-19 was declared a pandemic, and as the leaves begin to turn and the warmth of summer fades into a distant memory, spooky season draws upon us amid the year of uncertainty that is 2020.
Now, with COVID-19 right outside our doorsteps, the possibility of celebrating Halloween this year remains a battle between staying safe and living in fear.
The U.S. is on track for a devastating fall and winter. Health officials have long predicted a surge in COVID cases and deaths, as the combination of cold weather, the flu season and schools' reopening make for a recipe for disaster.
As of Oct. 7, there have been 153,281 confirmed cases in Ohio, with 4,970 total deaths reported. If researchers' predictions prove to be accurate, we can expect to see these numbers rise tremendously by the end of November.
This is why we must prioritize public health and make it our civic duty to protect the lives of others by following social distancing precautions that many seem to have forgotten exist.
Fortunately for Halloween, that doesn't mean we have to put our beloved costumes and candy away till further notice.
The Center for Disease Control and Prevention's holiday celebration guidelines prove that all fun is not lost in a Pandemic Halloween, as Americans can still enjoy some traditions with a bit of innovation and creativity.  
Suggestions like virtual costume parties, drive up trick-or-treating and pumpkin carving with small groups have filled the internet, making me hopeful that we'll be able to keep Halloween alive.
However, we'll still be missing out on the human interaction that makes Halloween so great.
Freshmen in college won't get to experience the thrill of their first Hallo-weekend, little kids won't be knocking on doors in their adorable outfits and there won't be any grandma and grandpas passing out king-sized candy bars.
Usually a candy passer myself, I pledged that I'd dress up and go to a party in 2020 for a change last year. My dream of being Dionne from Clueless has since passed away, along with any desire to attend a party. Nothing would be scarier on Halloween than furthering the spread of COVID-19 by choosing to disregard others' safety.
With a vaccine not in sight until 2021, a return to 'normal life' seems almost improbable. As desperately as we wish things would go back to the way they were, reimagining the way holidays are celebrated is a step towards accepting the reality before us.
That's why this year, I'm opting for cookie decorating and a spooky movie night in.  
Halloween this year doesn't have to be canceled, but no matter how you choose to celebrate, it should be safe so that our fight in defeating COVID-19 is not delayed any further.