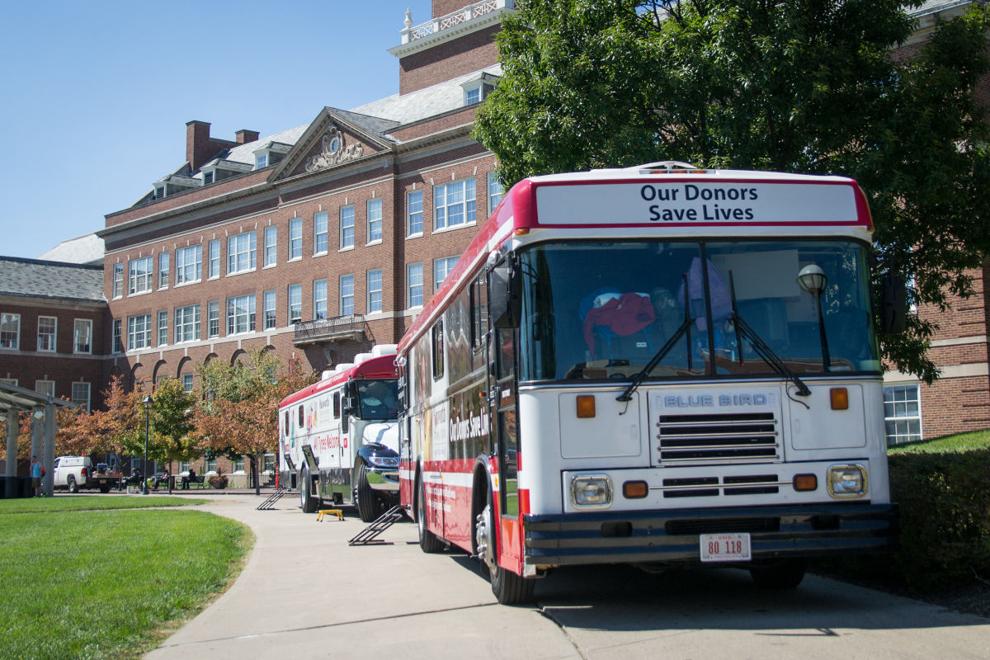 As Cincinnati-area hospitals rapidly fill up, the University of Cincinnati (UC) hosted a blood drive that will provide life-saving donations to over 30 hospitals in the tri-state area. I cannot understate how important donating blood is. According to Cedars Sinai, someone needs blood every two seconds in the United States, and just one donation could save up to three lives. I would have loved the chance to donate my blood, but because of sexual orientation, I can't. 
If you are not a part of the LGBTQ+ community, you are probably blissfully unaware of the fact that in the U.S., men who have sex with men are not able to donate blood — no exceptions. All gay sex is seen as a "risk," even if that person uses condoms, gets tested regularly and engages in open dialogue with their partners. It doesn't matter that many cisgender, straight people engage in equally, if not more, risky sex. Nope. If you are a man who has sex with other men, your blood cannot be accepted. 
The rule began in the 1980s as the HIV epidemic ravaged the LGBTQ+ community, particularly gay and bisexual men. With so little known about the disease, the Food and Drug Administration (FDA) restricted all men who have sex with men from giving blood – for life. In recent years, the rule has been somewhat relaxed. In 2015, the FDA lessened the "for life" to 12 months. Then, a shortage of blood donations in 2020 led to the FDA updating that "deferral period" to three months. 
"A man who has had protected oral sex with another man once in the 3 months currently barred from donating blood," the Human Rights Campaign pointed out. "Yet a woman who has had unprotected sex with multiple partners over the same time frame with no knowledge of their personal histories remains in the donor pool."
I'm not blaming UC or Hoxworth Blood Center, which hosted the blood drive. It's not their fault that the FDA continues to keep this discriminatory rule. In fact, Hoxworth sounds apologetic that it can't.
"We acknowledge the unfortunate reality that not all members of the community are welcome to donate blood at this time, due to regulations from the U.S. Food and Drug Administration," Hoxworth wrote in their LGBTQ+ section. 
There have been positive developments around the world as of late. According to University of Pennsylvania publication Penn Today, many countries are moving to a risk-based assessment, instead of one that focuses solely on who you have sex with. In June, England, Scotland and Wales added themselves to that growing list of countries allowing gay and bisexual men to donate blood. 
"Patient safety is at the heart of everything we do," said Ella Poppitt, Chief Nurse for blood donation at National Health Service Blood and Transplant. "This change is about switching around how we assess the risk of exposure to a sexual infection, so it is more tailored to the individual. We screen all donations for evidence of significant infections, which goes hand-in-hand with donor selection to maintain the safety of blood sent to hospitals."
Makes perfect sense. It's past time for the U.S. to drop this discriminatory rule. President Joe Biden has said he supports LGBTQ+ people – it's time for him prove it.