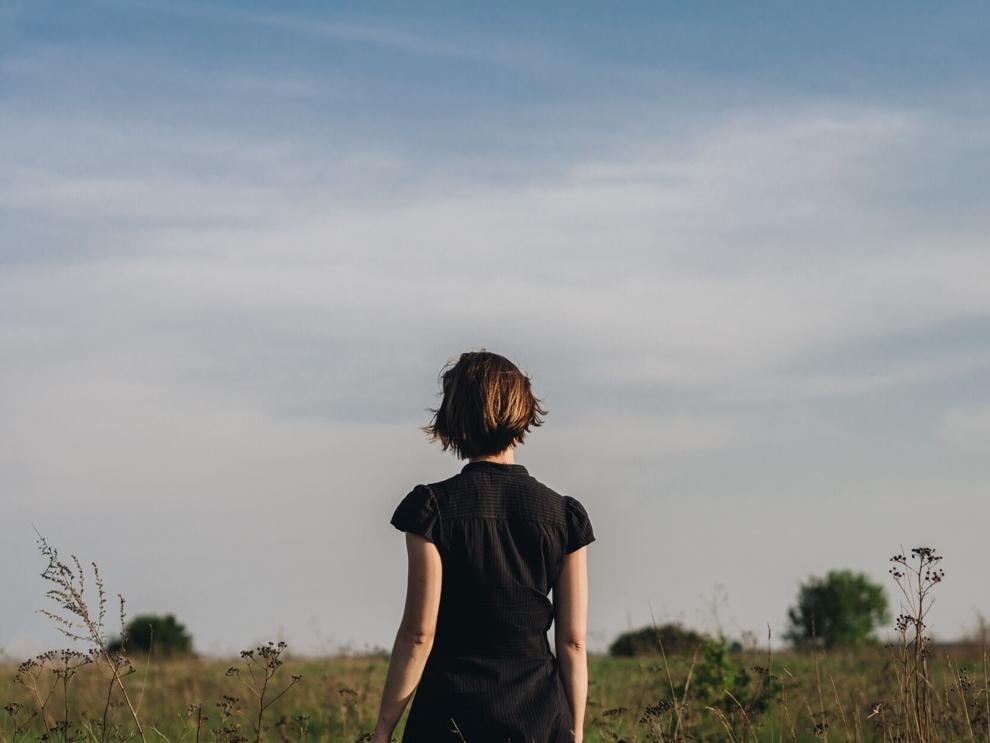 It's a daunting step, usually encouraged after scrolling through a heavily filtered Pinterest page of someone's sexy asymmetrical haircut and thinking to yourself, "I could do that..." 
Or, of course, there's an arsenal of tropes that are said to guide women to Great Clips: a tough break-up, getting laid off, moving to a new city, changing your major, getting weak after checking out your favorite Instagram influencer's new do.
My personal motivation to taking scissors to my scalp was a healthy mix of all of these. I had just endured a long, sad breakup, moved to Hong Kong and started a new job. When your life changes this rapidly, it's human nature to grasp at something you have complete control over. Getting an edgy haircut was a reminder to myself that I was in control of my life, and besides, I wasn't going to see anyone in the U.S. for three months. If it turned out terribly, who would know from my carefully crafted, perfectly angled selfies?
I woke up on a lazy Saturday and marched over to a fancy and incredibly over-priced salon in Central, Hong Kong. I told my stylist my dramatic plans and he perked up with excitement, "I love to transform a face," he said.
He led me to a dark room, lit only with artificial stars and galaxy lights plastered to the ceiling, the grandest childhood bedroom I've ever seen. This wasn't the awkward, neck-stretched-way-too-much-over-a-cold-ceramic-sink shampooing you've experienced in the U.S. He sat me down in a comfy lounge chair and massaged my scalp with manicured fingers. "You come to us, we take care of you," he said to me, quickly progressing our customer-stylist relationship.
He rinsed, dried and cut my hair while telling me his fondness for Asian culture and the cosmetology scene. After an hour, he swiveled my chair and revealed a girl unrecognizable to me. We both tilted our heads and analyzed my new look in the mirror. After a while I just said, honestly, "I like it!"  
A different stylist who smelled like vanilla and coffee watched my entire transformation and decided I needed my makeup done, too. 
"This is free, honey," she said. "When you get a pixie cut, you need to learn how to wear makeup." Have you ever had a professional makeup artist beat your face? It's completely different than the 5 minutes I take in the morning cramming concealer under my eyes to look less like a zombie. Foundation so light it feels like moisturizer, gentle strokes with a makeup brush made of faux mink fur, this woman's soft voice in my ear, "You are so pretty, you don't need much at all..." 
My little stylist team gave me a moment to privately obsess over my new look, changing my part over and over again, running my fingers repeatedly through my two-inch-long hair, sending thousands of photos to all my friends. I looked like a different person. 
I woke up early the next morning without the powerful hand-drawn eyebrows and high cheekbones my makeup artist gave me and a boyish disheveled haircut. I looked at myself in the dim bed-side table lamp light and was shocked by my reflection. The adrenaline rush over my new look wore off and I panicked at what I had done to myself. In that panicked state, I put on work-out gear, grabbed a water bottle and ran to the top of Hong Kong's most gorgeous and touristy view and landed sweaty and buzzing. I walked into a smelly public restroom and looked at myself in the dirty mirror. Hot tears ran down my cheeks in fear. I looked like a boy.
It took less than 24 hours for my excitement over my new hair to fade into worry about my loss of conventional femininity. A group of college-aged boys were taking photos of each other behind the sun-lit skyline. I remember desperately wanting them to hit on me and remind me that I was desirable. I was disgusted at how quickly I needed male validation to feel good about myself and how much my self-worth was centered around my appearance. I wasn't alone in grieving over my long hair, though; several men were vocal about this choice as well. 
That night, I went to a bar with a few of my friends in LKF, a magical night-life section in Hong Kong. I took a (legal) swing of Heineken and was approached by a shorter man in his mid-30s. 
"So, what, are you a lesbian or something?" he began. 
"Excuse me?" I said. 
"Well, I mean your hair makes you look like a boy. Do you want to look like that? You know, a lot more men would like you if you had long hair," he said. 
My mouth opened in shock. 
"I'm just trying to help you!" he said defensively. 
My loyal friend Mykeesia came to my aid. "Be careful or she'll take your girl," she yelled back at him, the perfect snarky comment for which I'd never been more grateful.
This dialogue didn't occur in a vacuum. I encountered several men during this time who made similar comments. "Why is your hair so short? You would be much prettier with long hair. Men will actually like you with long hair."
I worked for a school in Hong Kong that was devoted to helping girls who had abusive or emotionally troubling backgrounds. They, too, were vocal about my look. 
"You didn't tell us you we're a d-ke," said a student, clearly not understanding the meaning of her words. "Why would you cut your hair? You were so cute before!" said another. 
Everyone is bound in some ways by female beauty standards and the patriarchy. The pressure to be a conventionally beautiful woman weighs on my shoulders every day. Will people still be nice to me if I don't dress like a lady? If I go out with my friends without looking feminine, will a man come up to me and tell me all the ways he wished I would change myself for their viewing pleasure? Most of the time, I choose to save my breathe and conform to the standard. 
I cannot continue this story without acknowledging the privilege behind my experience being victimized by the patriarchy. Black women have been refused employment they are perfectly qualified for unless they cut their natural hair. Afros and box braids have been unfairly deemed "unprofessional" by several companies. Trans women have experienced fatal hate crimes because they do not identify with the gender they were assigned at birth. My experience as a white woman getting a new haircut and being told I'm not pretty anymore is incomparable to the painful and often violent experiences of women in marginalized groups. 
Although, it was interesting to see how different I was treated with a pixie cut, and even more so when I grew it out. I realized that men were always trying to control my appearance even years before I had made a decision that repulsed many of them. Rigid beauty standards ultimately affect everyone negatively, including men, whether we choose to prescribe to them or not. They are controlling, painful, time-consuming and expensive. It does not matter if someone conforms to these standards or not. In one way or another, the way we sculpt our appearance is often either in support or rebellion of the standards that so firmly exist in our society. The best solution is to free ourselves from them altogether.
On one of my last days in Hong Kong, a student came up to me while I was at work and said, "You have short hair because you want to be a boy, right?" 
"Oh. This again," I thought.
I prepared myself to tell them what I'd been saying to all the students who asked me this: "No, I identify as a woman. I just wanted to try out a new look. It's okay to not look feminine." They interrupted me before I could explain myself. 
"Well, I want to be a boy, too. I told my parents about your haircut, and I am going to cut my hair like yours so I can look like you," they said. 
I smiled at their response and decided to save my long-winded explanation about my look. We chatted for a while about what style haircut they could get and why they wanted to be a boy. 
I left work that evening feeling empowered I was able to inspire someone to exist in a way that was most authentically themselves, and thankful my hair didn't creep down my neck under the hot Hong Kong sun.