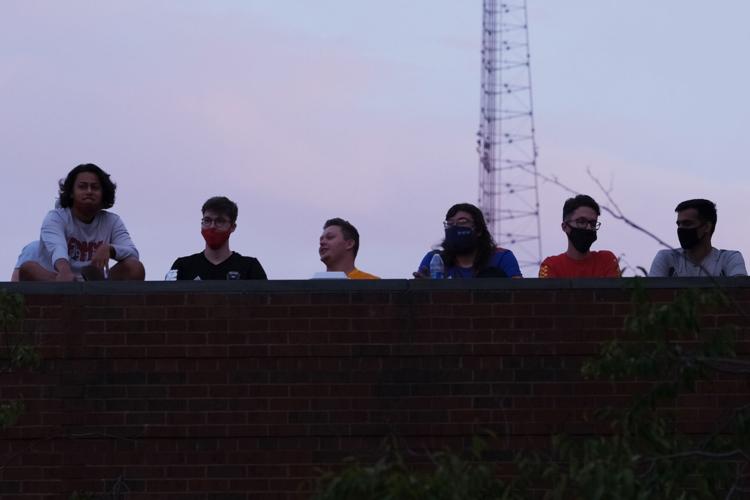 We are still averaging about 57 new coronavirus cases in Hamilton County daily, as reported by the New York Times. While this trend is slowly decreasing, schools are reopening this week and into next month, and no one knows what those numbers will soon look like.
UC claims they are doing all they can to make sure that students stay safe while classes are back in session this fall, although still ensuring that at least some classes will be in-person. They are limiting class occupancies, requiring masks, moving to hybrid in-person and online experiences, and implementing a laundry list of other precautions.
While all of this is in good faith, there's still a blaring hazard that no one on a university level is adequately addressing: college students party.
Especially at a school like UC, where almost a quarter of students live in university-affiliated housing and many more live just off-campus for convenience, reopening shouldn't be a matter of 'how many students should we allow in a classroom,' but 'should we even encourage students to be on or near campus in the first place?'
Fresh out of quarantine, college students are craving their friends, parties and a 'typical' college experience. For first-year students especially, living in dorms and mingling with a wide host of other students is often seen as an absolutely necessary part of acclimation. But in these circumstances, it could be very risky to let them do so. In fact, it seems outright dangerous to keep dorms open at all.
Before classes even began, groups of ten or more kids clumped together on a bustling Calhoun Street, and as night fell, the numbers only spiked. As a university, are limited class sizes and safety measures here and there really going to change a typical college student's lifestyle?
All in all, it was a bit backhanded for UC to implement a 'hybrid' model, knowing that many students would choose to still live on or around campus. The school ultimately has no control over the behavior of young adults in a college setting, and they know this. What seems to matter most to UC is that they maintain high enrollment numbers, forcing a hybrid model as opposed to a less glamorous, fully online semester.
Let's be real, UC, why are we doing this?