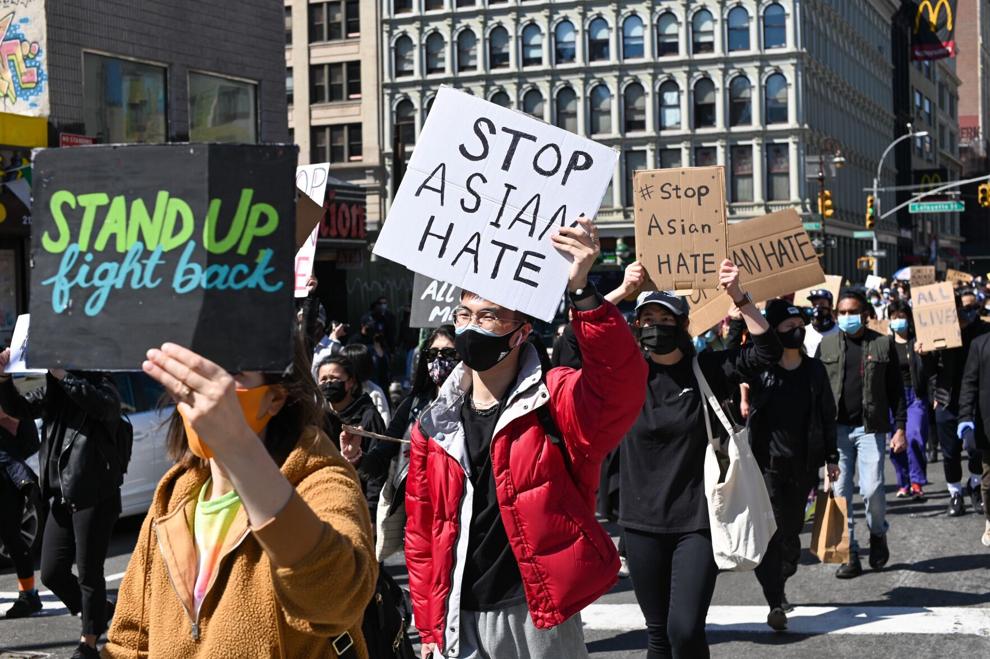 The day before the slaughter of eight massage employees in Atlanta, I wrote an article about an attack on Asian students at UC, which had surfaced the previous week. I did not know that a breaking news story would soon spark outrage felt across the nation.
Suddenly, Asian people became Asian Americans and Pacific Islanders, which shortened well into "AAPI," an acronym now used widely in social media posts and headlines. "Stop AAPI hate" is now a slogan, a hashtag, and maybe even a real movement.
While widespread concern for Asian people's safety and well-being in the United States is long overdue, urgently pressing, and in some cases, life or death, I can't help but feel a bit misrepresented and misunderstood by the media frenzy.
First off, I don't identify with the term "AAPI." I didn't create it, and while there isn't much information out there about how this acronym became the acronym, I truly doubt it was created by a diverse group of Asian people. Let's break it down into parts.
One, "Asian American." We really do not need to tack on the word "American." Not all Asian people in the United States are, unless being undocumented or having a green card in the U.S. makes you a protected American body. The addition of the word is also an unnecessary cushion - remember sometime last year when "African American" became "Black?" The use of the inoffensive, colloquial term actually reduces a sense of othering. It's not offensive to say "Asian" the same way it's not offensive to say "Black." Plain and simple.
Two, "Pacific Islanders." I understand why we've put the two groups together. To white people, they all look alike. But really, this extremely diverse set of people makes up 60% of the world's population, and Pacific Islanders face complex issues that really separate them from people originating from larger Asian nations. In fact, Pacific Islanders face racism most primarily through stolen land and autonomy (think Hawaiians); their experiences are much closer to that of Indigenous populations in the Americas than "general" groupings of Asian people in the U.S.
Asian people are complicated. They originate from just under fifty different countries with vitally different cultures, languages and appearances – although often difficult for the white eye to see. For those who live in the United States, Asians have the widest gap in income of all racial categories. It pains me that we've become an all-encompassing hashtag.
Last but so far from least, this media frenzy forgets an extremely important piece of the puzzle, one which spans across all those differences in ethnicity, culture and socioeconomic status. The truth is that in the U.S., the dehumanization of the Asian face precedes and lays the foundation for all the microaggressions, all the discrimination and all the violence.
So often, when a white person sees an anonymous Asian face, they do not see a human being with a soul, a family and a belief system. Instead, they're immediately grouped as an "other," excusing any and all racist and xenophobic behaviors. This has led to the recent influx in outright violence.
Truthfully, there's a lot to this. Asians face a different kind of racism than other minority groups, and the details of that are worth investigating. My thoughts today are only the tip of the iceberg when it comes to this topic, but I hope that, above all, they help us all think a little deeper: Why does American culture group the Asian race as a monolith? How do we as individuals implicitly play a role in their othering?