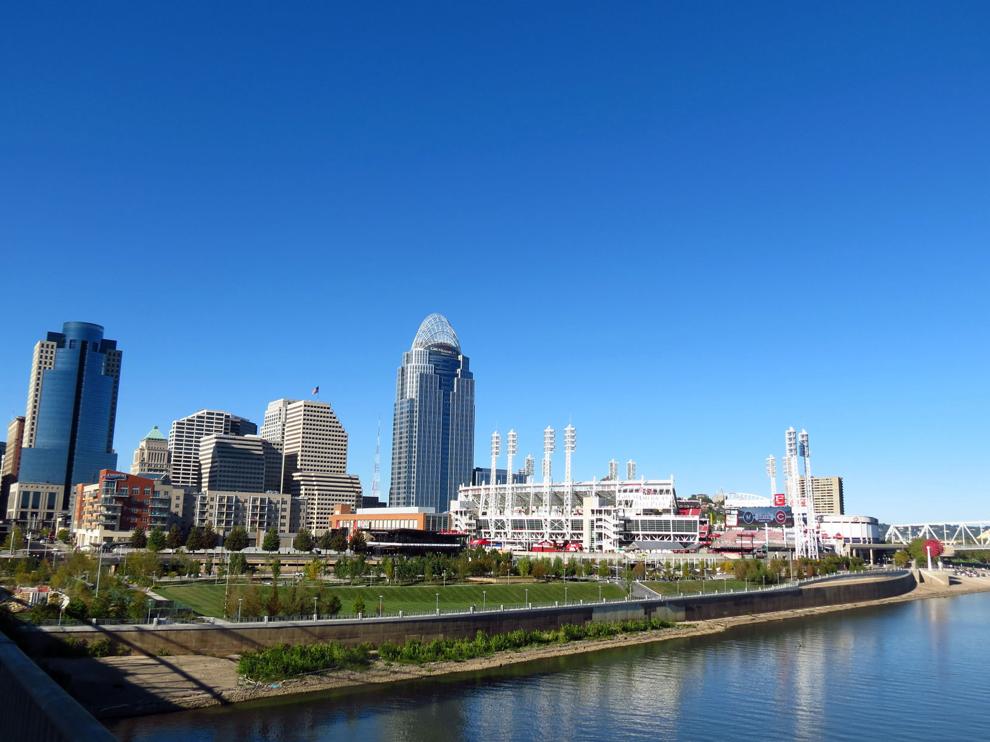 In the wake of the recent Cincinnati election – the one which replaced Mayor John Cranley and left only three incumbents on the Cincinnati City Council out of 9 available seats – many Cincinnatians are cautiously optimistic of what is to come from Mayor Aftab Pureval and the new city council.
With such a massive change of faces in local government, it's possible that we could see a sort of paradigm shift in how key issues for Cincinnatians – such as those of affordable housing availability and the historical gentrification of the area – are combatted. 
For myself and many others, this new governance elicits an age-old question: what policy actions should be implemented by those now in positions of power to curb the issues facing the people of Cincinnati? 
In the case of affordable housing, there has no doubt been a standstill for quite some time now. While some attempts have been made to allot resources to this ongoing problem, many of them have failed due to inefficient solutions or simply lacking votes to even attempt a solution beyond the ballot box.
Structures such as the Low Income Housing Tax Credit (LIHTC) providing tax incentives to developers willing to take on the task of building affordable housing no doubt have a surface-level allure to them. However, these projects tend to result in displacement of people that are "not poor enough," inconsistent housing supply and increased difficulty in achieving homeownership as just a few of many potential downsides.
On the other hand, the Issue 3 charter amendment proposed in early 2021 requiring that at least $50 million a year from Cincinnati's budget be allotted to affordable housing initiatives had its own share of pros and cons that were left unable to be tested: the amendment failed 73% to 27%.
While it's difficult to prescribe exact policy positions without drifting into a whole slew of interconnected ideas, I believe that the answer lies somewhere within the concepts in Issue 3. However, there is a caveat: I'd like to see significant and transparent checks on where exactly that money goes. After all, it is those in poverty that need it – not powerful urban developers, businesses or political figures.
On the topic of gentrification, it's no secret that Cincinnati has a strained history with its poorer and often African American residents. A fantastic example of this is the relatively recent transformation of Over-the-Rhine. While the neighborhood may look better after its restoration, many of its residents – at least those that weren't priced out of their refurbished home – see their historical problems completely unaddressed.
As developers and the city toiled over adding commercial availability, Over-the-Rhine's residents were left behind. Affordable housing, combating crime through pursuit of economic equity, and even basic amenities desired by the community were put on the wayside for the sake of appeal.
In many ways, this issue goes hand in hand with the affordable housing crisis in Cincinnati. As developers benefit from the LIHTC and 'revitalize' these communities, they heavily limit the groups of people that can truly live within them. Cincinnatians that happen to be "not poor enough" to live in the inadequate LIHTC housing but also not wealthy enough to buy or rent property in the new-and-improved Cincinnati are simply forced to move, ruining the lives of many and the diverse community of Cincinnati for all of us.
In light of these problems, I call upon mayor Pureval and the new city council to recognize that the pursuit of affordable housing and the needs of the economically poor communities in Cincinnati do not harm us. Rather, they have the potential to make us a more vibrant, whole, and stable community than Cincinnati has ever been.