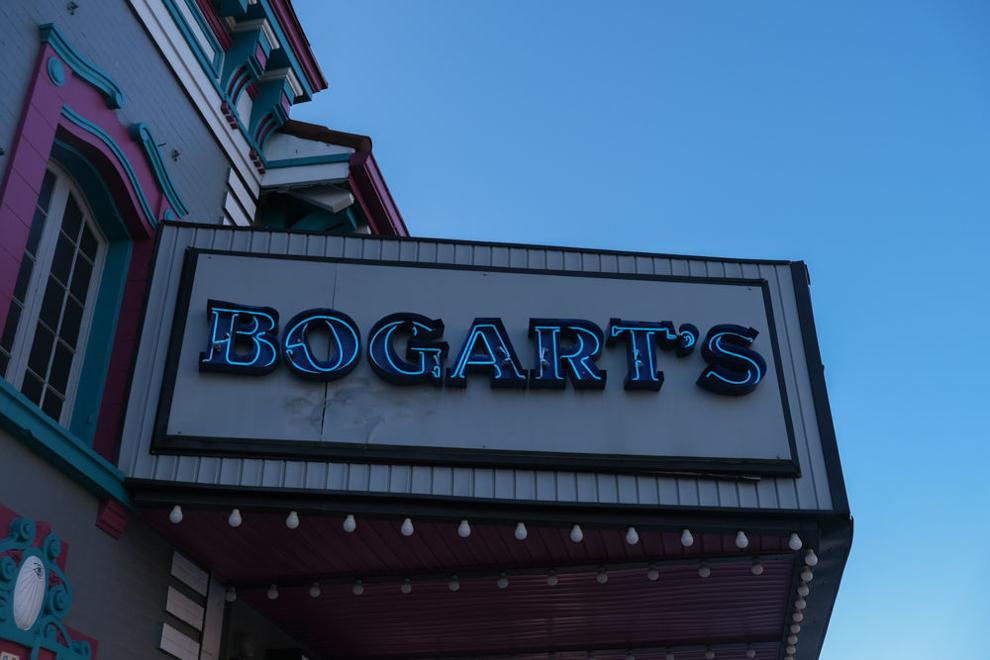 As I walk along the congested Calhoun street to the University of Cincinnati's (UC) baseball field, where a live game with a crowd is being played, I can't help but feel like things are back to normal. It's easy to fall into this trap from time to time, as cases are down from the massive surge this winter, and every day more Ohioans receive the COVID-19 vaccine. In fact, at one point during my brief mirage of normalism, I remember my favorite pre-coronavirus activity: concerts. But I am quickly thrust back to reality - we can't be anywhere close to that possibility. But, can we?
It's a valid question. Gov. Mike DeWine (R) announced in February that sporting and entertainment events could reopen with limited capacity, including indoor concerts. Other Republican-run states have also begun to ease protocols, but even Democratic-controlled areas have plans to bring back live events. America's largest city, New York City, relaxed safety measures earlier this month, allowing limited-capacity live shows to resume. California, the country's most populated state, plans to do the same. 
Though it seems like full-capacity, non-social distanced concerts are extremely close to a reality. I don't think it will be safe to catch a show at Bogart's any time soon. In my opinion, Cincinnati, and the rest of the nation, still isn't ready for concerts. 
Looking at the numbers, Hamilton county is actually doing better than New York City. According to New York Times COVID-19 data, Hamilton county is currently at 12 new COVID-19 cases per 100,000 people, while New York City is at 40. Statewide, Ohio, at 18 cases per 100,000, is slightly worse off than California - at 8 cases per 100,000.
Though encouraging, these numbers are largely meaningless, especially when it comes to the chance of future transmissions. After all, just before every COVID-19 surge, there were encouraging numbers.
Risk level is a much more important factor to contemplate when considering whether or not to loosen restrictions, and the fact is, we aren't close to where we need to be.
The New York Times data shows Hamilton County is at a "very high" risk of exposure, as is New York City and some parts of California - the majority of the state is at a "high" risk.
The hard truth is we are still probably months away from being able to indulge in a live concert, as the only ironclad way to reduce risk to a point where normal life is safe is through vaccinations. Though the Biden Administration is racing to provide COVID-19 vaccines to every American who wants one, we are still nowhere close to the goal. 
Dr. Anthony Fauci, the nation's leading infectious disease expert, has said that to reach "true herd immunity," 75% to 85% of the country needs to be vaccinated. "I would say even closer to 85%," he added. 
As of Monday, 23.93% of Hamilton County residents are fully vaccinated, according to USA Today data. That's far from even the low-end of Dr. Fauci's estimation. 
Tuesday also brought COVID-19 vaccine setback news, as the U.S. recommended a "pause" of the single-shot Johnson & Johnson vaccine. While the Centers for Disease Control and Prevention (CDC) and the Food and Drug Administration (FDA) investigate "extremely rare" blood clotting, one of the three vaccine options will be out of commission in Ohio. 
Concertgoers, musicians, promoters, venue owners and everyone in between cannot wait for the pandemic to end, but it's not over yet. Our best hope is that President Biden makes good on his promise to have "enough vaccine supply … for every adult in America by the end of May." Until then, live streams are our reality.