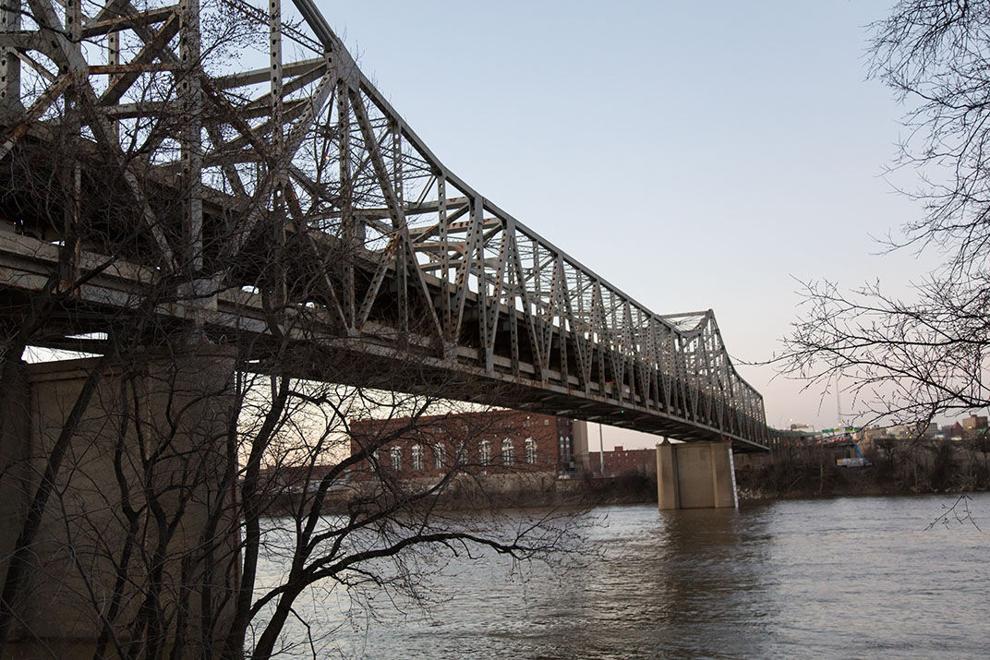 I am a regular user of the Brent Spence Bridge that connects Cincinnati and Northern Kentucky. My partner is from Louisville, so we regularly hop on I-71 to cross the bridge and make the rest of the hour and a half trek to his hometown. But crossing the bridge has become a nightmare.
As construction crews performed maintenance and painted the bridge, downtown's on-ramp to southbound I-71 from Third Street was closed. Instead of effortlessly getting on the bridge, we were forced to find a new route to the bridge and sit in a seemingly endless stretch of stop-and-go traffic. It didn't get any better returning to Cincinnati, no matter what time of day or night it was. 
I doubt I was alone in my frustration. The Brent Spence is one of the busiest trucking routes in the United States, carrying over $400 billion of freight every year. For as active as the bridge is, it hardly gets the attention it deserves. In fact, the painting and cleaning project that slowed me and many others down was the first time the bridge had been painted in nearly 30 years. 
Another astonishing fact: the Federal Highway Administration (FHWA) declared the bridge functionally obsolete in the 1990s. Again, the Brent Spence is one of the busiest trucking routes in the nation. 
The lanes may finally be open, but the problems remain. Lucky for us, Congress' passage of a bipartisan infrastructure bill may finally fix what has become a national symbol for aging infrastructure. 
President Joe Biden said as much to WKRC-TV. "You all are going to get in the state of Kentucky well over $10 billion," Biden said. "It's listed as one of the most notorious bridges in the country. And so my guess is that that's going to be the choice that your governors are going to make and want to get done. And we can get it done now."
Sen. Mitch McConnell (R-KY) also voiced his excitement for the bill's passage. "This will be the first time I've come up here in a quarter of a century when I thought maybe there was a way forward on the Brent Spence Bridge," he told an audience in Covington, Kentucky.
Kentucky Democratic Gov. Andy Beshear named the bridge a high priority as well. "I want to get this thing done," Beshear said. "We've talked about it for decades. This is our best opportunity to do it. I want to be the governor that gets this done. What was once viewed as impossible suddenly now appears to be very possible."
With the national, state and local attention Brent Spence is getting from both sides of the aisle, it's hard to fathom a situation where the bridge doesn't get the attention it so desperately needs – even if that means building a new bridge altogether. 
Truth be told, fixing the Brent Spence will probably mean a brand-new Brent Spence. The bridge is outdated and has been for many years. A 2017 plan involved building a new bridge alongside Brent Spence, costing an estimated $2.6 billion. The question at the time was, "Who will pay for it?" Biden's infrastructure deal answered that question. Now, we just have to do it.