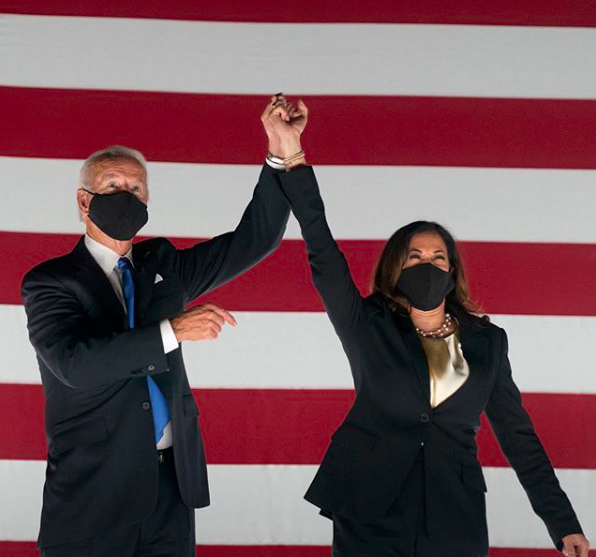 When the Associated Press (AP) finally called the 2020 presidential election for Democrat Joe Biden, everyone anti-Trump, including myself, could finally breathe a collective sigh of relief. And the sigh of relief was a big one. 
People flooded the streets in major cities all across the nation, including in Cincinnati at Washington Park, in Over the Rhine (OTR). I didn't take part in the celebrations, but I was admittedly relieved. Being an openly gay man, how could I not?
But when I was posed the question, "What do you want to see from a Biden presidency?" I didn't know how to answer.
I did not support Biden in the Democratic primaries because his centrist philosophies and political history didn't align with my leftist views. Biden simply didn't lean far enough for me to excited about him, like I was for Bernie Sanders or Elizabeth Warren. 
When Biden won the Democratic primary, my feelings didn't change much and remained disappointed while going to the polls. I knew I wouldn't see what I wanted to out of Biden. Now, with the election called, I didn't realize how excited I was to see President Trump leave office. I guess I got used to nearly four years of actions that go fundamentally against all my morals. 
Biden will get America back on track. He won't install the change I want to see, but he will return us to normal. And that's not bad, in my opinion. 
Biden announced a plan to release a "fury" of executive orders to overturn Trump's worse decisions and policies, according to the Washington Post. 
His first order of business is rejoining the Paris Climate Accord, which the Trump administration pulled out of last week as the climate continues to worsen across the world.
Next, he wants to reverse Trump's decision to leave the World Health Organization (WHO) during a global health crisis, even though the United States continues to struggle with it more than any other country.
Then, he wants to repeal the outwardly xenophobic Muslim travel ban and allow "dreamers" — children who have grown up in America after being brought here — to stay in the U.S.
Hearing this news was like music to my ears. These policies represent hate and division in the world. Their cold, harsh and nonsensical nature reminds me of a businessman, not the president. So, to say I would be happy to see them go is a massive understatement. 
Then I saw a National Public Radio (NPR) report that President-Elect Biden has already set up a COVID-19 task force. A sign he will keep his promise and strictly manage the virus that is now infecting over 100,000 Americans a day. 
Trump's mismanagement of the COVID-19 hits incredibly close to home for me because my partner lives with Type-1 diabetes, which makes the coronavirus exceedingly dangerous for him. Trump's recklessness in handling the pandemic is like a slap in the face to me, and anyone who has pre-existing conditions or is elderly, and the people who love them. 
So, no, I may not get the sweeping change that makes the America of my dreams, but at least I, and the rest of Americans, will get a president.