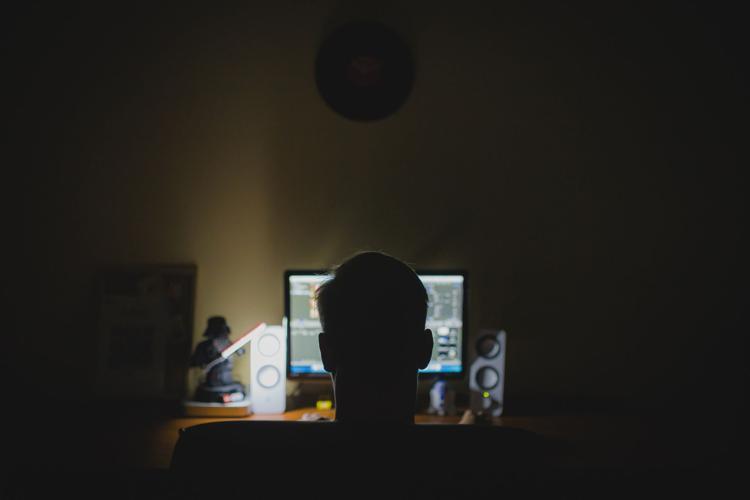 The online world is constantly humming with activity. Social media and news outlets are an infinite scroll of information, transferring us out of reality and into a digital anxious-scape.
While some people might be able to handle social media and the internet effortlessly, blending it seamlessly with their in-person lives and feeling little of its weight, I am not one of those people. When I open my phone and my thumb automatically taps on Instagram, I feel it drag me down almost immediately.
On social media, our attention often veers toward whatever content has the most immediate, attention-grabbing antics, and I almost don't trust myself around that kind of thing. This can mean promoted content or advertisements, but it can also mean trolls and fake news. While we may spend enough time online to believe posts and comments to be real life, a lot of the times, they're just unnecessary.
Cancel culture has come under criticism lately as a silencer of free speech and open, unfiltered debate. In short, the argument says that while it does seem all-important to 'cancel' that one celebrity who used gross language around race a while back, wouldn't it be more beneficial to do something to combat racism legitimately? With a hard and fast shut-down of people on both sides (and no side) of the political spectrum, it's created an internet where free-flowing ideas and discussion come to an immediate halt. Moral and intellectual superiority complexes coat every corner of the web, making condescension and ridicule an easy trap to fall into, whether as a consumer, instigator, or casualty yourself.
The climate online has become a harsh and touchy one. According to a poll by the Cato Institute, 62% of Americans are afraid to share some or all of their political views, with even 32% worried about losing job opportunities. The consequences of being individual people with individual beliefs and opinions have become too dire.
Stepping back into an in-person reality, one where you're able to discuss ideas with friends without judgment or take moments for yourself, you'll often find that the world is much softer than you would expect. People tend to be, well, nice.
Living in one ever-narrowing, constricting reality becomes tiresome, and sometimes, unplugging and unwinding is all it takes to make the harsh blue light dim. Not to mention, trolls and content-junkies dine on others' attention, looking for the most possible clicks and comments — let's try not to feed them. 
By no means do I condone purposeful ignorance of politics, health and social justice issues. The world is going through a lot right now, but the neverending content can go way beyond being a helpful tool to promote activism and comradery. Yelling on the internet, or retweeting someone who's yelling on the internet, isn't the answer sometimes.