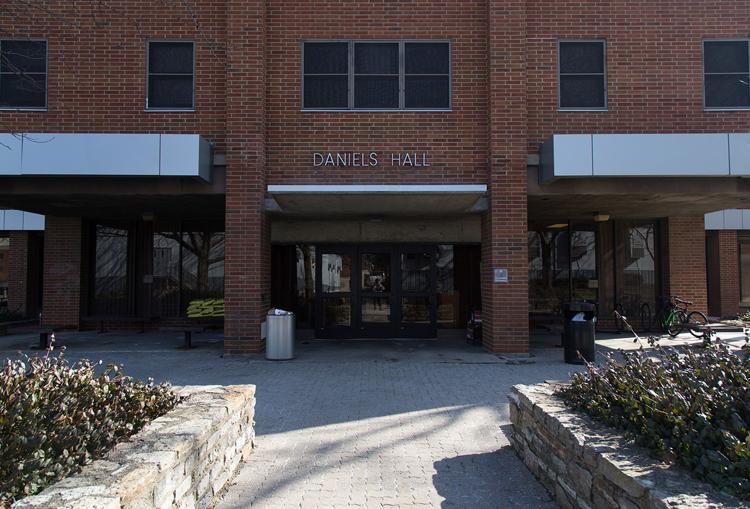 I've been at UC for three years now. I'm a junior, and it's my first year living off-campus. 
I lived in Scioto Hall my freshman and sophomore years, and I believe it's the best dorm on campus. I say this mostly because I was on the top floor facing campus. 
I now live on a first floor facing a parking garage. But then I remember all the money I am saving, so it turned out okay.
I have many friends who lived in older dorms halls like Dabney, Daniels and Siddall, and I would often study or hangout there. The rooms were pretty small and felt cramped, but it didn't seem that bad. That's what I thought until I heard stories from my friends and their neighbors which made me think that these dorms should be renovated.
"I lived in Dabney my first year and I switched to UPA after about a month," said Hussain Kapasanwala, a third-year business student. "I loved how the dorm was very open and friendly, but it had problems with the bathrooms and general hygiene. I remember at one point urine was coming from the sink instead of water."
If students are going to be paying thousands of dollars a semester, I'm sure they expect some level of upkeep. The buildings are old and eventually the age is going to catch up with them.
There is only so much that housekeeping and the maintenance crew can do. The root of the problem is clearly the buildings and how the infrastructure is slowly failing. I don't literally mean the walls are caving in. I mean the pipes, and other important parts on the inside of the building, have an expiration date.
"UC should definitely look into renovating or doing some sort of massive over-haul on the older dorms," said Samuel Thomas, a fourth-year economics major. "I lived in Calhoun during my sophomore year and I managed to stay the semester because my roommate was a close friend. But there was always something wrong with the elevators or the bathrooms."
Having lived in one of the newer dorm building on campus, these situations sounded alien to me. But, nonetheless, it is a reality. UC should seriously consider major renovation work on the older dorms which will massively improve student life on campus.