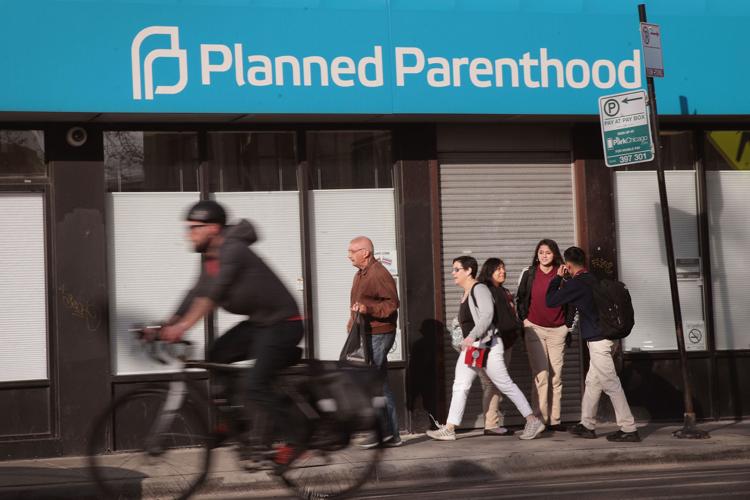 Planned Parenthood announced Aug. 14 that it is withdrawing from the Title X program that the Trump Administration has effectively forced it out of with its "gag rule." 
This "gag rule" blocks reproductive healthcare providers such as Planned Parenthood to participate in the Title X program while continuing to provide or refer abortion care. Since 1970, federal funding from Title X has helped offset the cost of vital preventive health care services like birth control, cancer screenings, STI testing and more. It has never been used to cover the cost of abortions.
The Title X program has played a critical role in the health of thousands of people. Seventy-eight percent of Title X patients have incomes below 150% of the Federal Poverty Level, and about half of all Title X patients are people of color. In Ohio, Planned Parenthood is the only Title X provider in nine counties, serving about two-thirds of the 94,000 patients annually in the states that rely on the federal program. Simply put, this "gag rule" is going to hurt lower-income, non-white and young Americans. They may not be able to pay for the costs of these vital services without federal funding.
At its core, the "gag rule" is unethical and absurd. It's wrong to force abortion providers to choose between abortion or other health care services. You wouldn't tell a hospital to choose between providing chemotherapy or providing kidney dialysis. You wouldn't tell a school to choose between teaching math classes or teaching English classes. You wouldn't tell a car shop to choose between doing oil changes or tire rotations. As these services are integral for these institutions to do their jobs, abortion services are integral for Planned Parenthood's mission to provide safe and affordable health care no matter what. I know it will not be deterred in this mission.
Aside from abortion being an integral part of preventive health care, if the Trump administration's goal was to decrease the number of abortions, the "gag rule" certainly won't achieve that. If anything, it will do the opposite. It will prevent many people from accessing birth control, leading to an increased number of unplanned pregnancies. If this president wants to decrease the number of abortions, he should invest in preventive care and require comprehensive sex education in schools. Instead, he is punishing populations that historically have trouble accessing health care from receiving the most basic and important health services.
Today's news cycle often doesn't let the American people stop to breathe, and violations of rights such as these often are forgotten after a few days when a new tragedy arises. The "gag rule" certainly is not the first attempt to strip Americans of reproductive rights this country as seen this year, and I'm sure it won't be the last. But we can't forget about this and the many other attacks happening under this president and regressive state legislatures when it affects hundreds of thousands of people. There is too much at stake to turn a blind eye.